Meals at The Wildcat Inn and Tavern Are Full of Unique Twists and Delights (5 stars)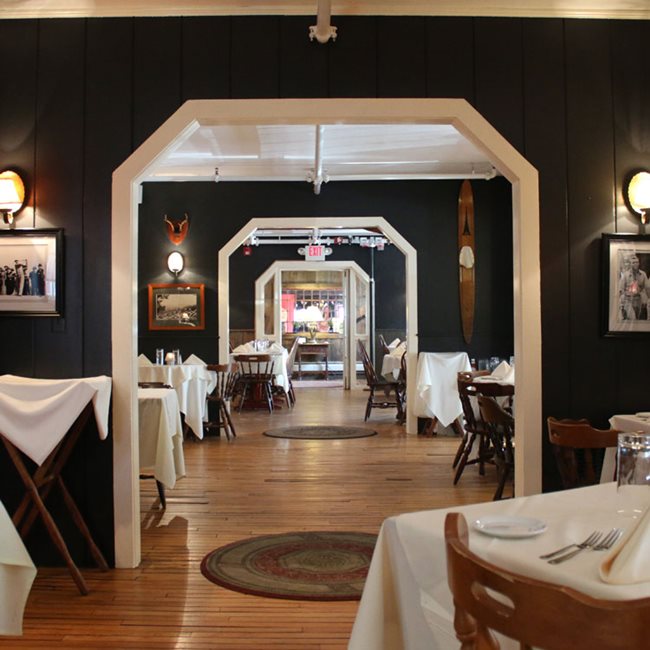 The Wildcat Inn and Tavern is a classic country inn with a restaurant serving steakhouse and seafood cuisines, and more. It's set in the bustling ski town of North Conway, New Hampshire, in the White Mountains.
The restaurant, and as far as I know, the entire Inn, retains its original walls of dark wood from the 1930s, making you feel connected to this mountain location and its history. Although the decoration is uneven, accumulated incrementally rather than planned, there's a homey quality to its lack of pretention that invites you in. The tables and chairs don't all match each other, and there's a scattershot "junk on the walls" vibe that you would get from a TGI Friday's. But if you take a closer look, you'll see that the magazine articles and photos on the walls all relate to the history of the Wildcat Inn. Service was friendly and fast, with the server showing great patience in making recommendations and chatting with me. Even though I was seated off in a corner, away from the bar noise, I never felt unattended to.

My experience at The Wildcat Inn and Tavern was that every meal is a little unique here, done with a twist that sets it apart. Their menu, while only two pages, is packed with variety, with salads including a Spinach Strawberry Salad and Candied Walnut Salad, homemade soups including the Hearty French Onion Soup, Maine Lobster Corn Bisque and a daily special, and a wide variety of appetizers. Try the Popcorn Shrimp with horseradish tartar sauce, the Ani Tuna Canapes, Sweet Potato Fries with "sriracha aioli", a spicy mayonnaise sauce, or the Scallops Wrapped in Duck Bacon.
To share in a group, get the Lobster Quesadilla or "Goat Cheese Pillows", which is goat cheese, berries, and balsamic reduction baked into a philo dough pastry of sorts. Their sandwiches include a Duck Confit BLT, a Turkey Quinoa Burger, and for a main dish, try the Tuscan Veal Chop.
Of course they also offer more traditional dishes, for those seeking comfort food, such as their All-Natural Ground Angus Burger, Chicken Pot Pie, salmon, shrimp, chicken wings, chili, and more. Their drinks menu is more extensive, encompassing cocktails, martinis, whiskey drinks, shooters, bubbly drinks, sangrias, house wines, white wines, red wines, draft beers, light beers, vodka, gin, rum, tequila, bourbon, scotch, and again whiskey. (Yes, whiskey has two whole sections on their menu). Refills on non-alcoholic drinks are free.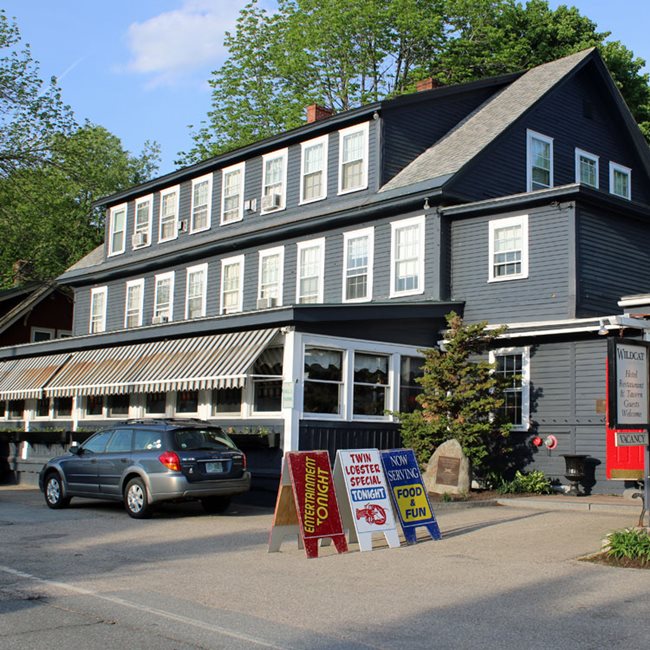 I got the Wildcat Nachos and added chili. The toppings were so good that I took home the extra for the next day! There's good variety to the toppings, which include olives, jalapenos, and veggies. The cheese smelled so good, and came out piping hot, a spicy and high-quality cheese. The chili was hearty and uplifting, with good quality beans and ground meat. Really, the nachos were so good I forgot that they came with guacamole, sour cream, salsa! The guacamole, if it wasn't made in house, sure seemed like it, having a non-homogenous texture with tiny crunches throughout. While notable, the substitution of potato chips (which are bought frozen but fried on site) instead of nacho chips didn't work for me. The potato chips were oily, not crisp in a fun way, with the wrong grease-to-crunch ratio.
I also tried the Grilled Beef Tips, which are marinated in a house-made teriyaki sauce and come with a special scallion sauce. It came served with pleasant presentation, on a square white plate with a steak knife, and thankfully in a large portion size. Just the smell of the beef tips was so welcoming! The steak was easy to chew, hearty, and thoroughly infused with its sauce. That Teriyaki flavor really pops! For once I ate a garnish, microgreens, because they looked so appetizing. And the mashed potatoes, were just right — so smooth like butter, but with chunks that made them interesting. The green beans were perhaps too bland and crunchy, but that's a chef's choice I suspect, not a failing.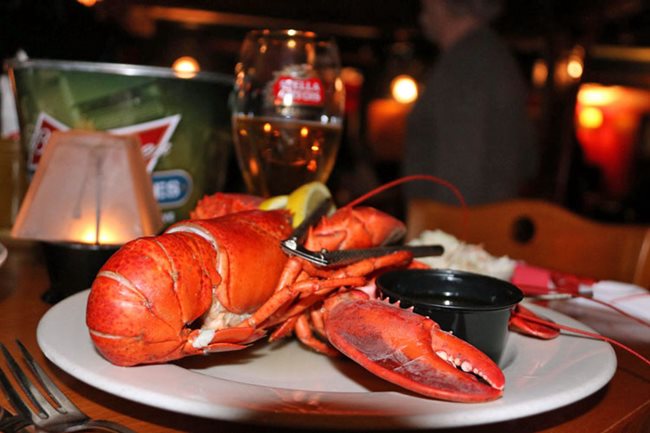 Their desserts include a Classic Strawberry Shortcake Layer Cake, Traditional Tiramisu, Sweet Carrot Cake with Cream Cheese Frosting, homemade pie varying by season, and a limoncello mascarpone cake. (Isn't it funny how we're supposed to just nod wisely when confronted with culinary jargon? It's a lemon-flavored cake from Italy with a creamy cheese frosting.)
I tried the Decadent Chocolate Overload Cake. Wow! They order out for their bakery products, like most restaurants, but have made a great choice. Tiny rice balls sprinkled on the cake make it unique in its appearance and crunch, and it might be the most chocolate cake I've ever tried. Now that is a good cake! Pro tip: get ice cream on the side, because you'll need a palette cleanser from the chocolate, which really is an overload. It also comes with whipped cream. I was delighted to find the vanilla ice cream good, full of air that gives it that fluffy smooth mouth feel. It's ice cream that reminds you that vanilla is not plain. Vanilla is actually a flavor.
The Wildcat Inn and Tavern of course has overnight accommodations, and their restaurant has regular entertainment with live music, and the longest running weekly open mic in the Mount Washington Valley. Check their website calendar for dinner specials such as two one-pound lobsters for $29.95. They also will prepare a full Thanksgiving dinner for you that you warm and serve at home, and of course have rental space for weddings and other events.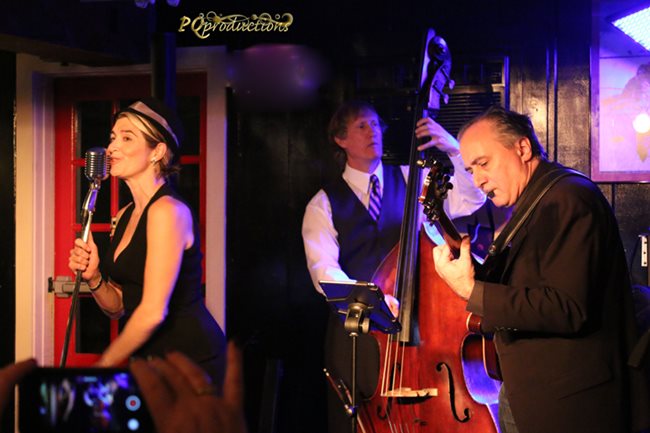 With a disorganized interior decoration and aging building, The Wildcat Inn and Tavern is more of a homey location than a fancy one, but I don't think they're trying to be fancy. They're trying to be comfortable, and clearly have drawn fans who consider it their home away from home. And their dishes and service are top notch. I'll give dining at the Wildcat Inn and Tavern a full 5 stars.
See the Wildcat Inn & Tavern online.