Interview: Explore the British Isles with Poseidon Expeditions's "Small Ship" Cruise to the British Isles for Just 100 People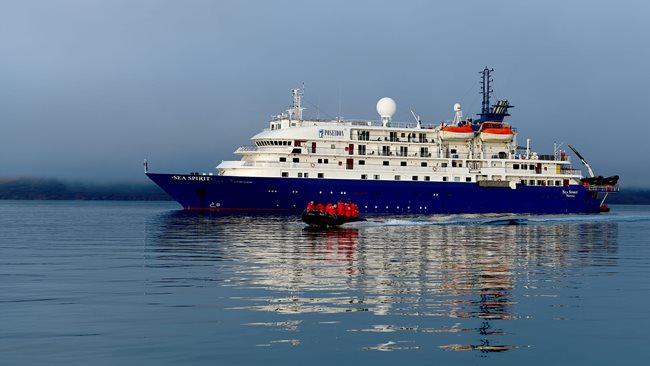 Staff at Events INSIDER spent hours at the Boston Travel Show this year, writing perhaps the longest feature article ever written about the expo. One of the most notable exhibitors we met was Poseidon Expeditions, a "small ship" or "expedition" cruise line where you can sail with just 100 people to Antarctica (which being in the Southern Hemisphere is warmer during our winter) or the Arctic Circle (during our summer). In between, you can join them for a breathtaking cruise through the British Isles.
The British Isles: Legendary History & Wild Nature Cruise, running May 8-20, 2020, takes passengers to coastal attractions from Southwest England, to Wales, to Northern Ireland, the Hebrides, Orkney Islands, Shetland Islands, and to Edinburgh, Scotland. Their ship, Sea Spirit, serves as your home away from home during the trip, taking you to places that are otherwise hard to get to. With more than a dozen expert guides for just 100 passengers, you'll get far more attention than on larger cruises. You'll learn about nature and science, in an "edu-tainment" experience for the curious. Explore some of the wildest and most dramatic landscapes in Britain, to discover craggy mountains, stunning waterfalls, crystal clear lakes, dense woodlands and flowering meadows.
For Events INSIDER readers, Poseidon Expeditions has a special offer of up to 50% off its cruise, and their Managing Director in North America, Steve Wellmeier, kindly allowed an interview.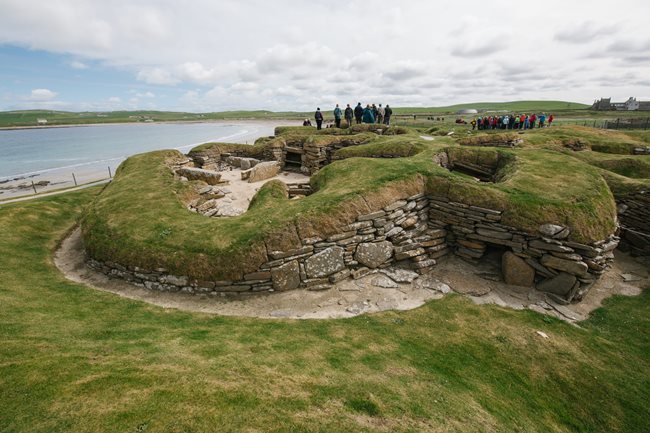 Events INSIDER: Could you tell us about the ship, Sea Spirit?
Steve Wellmeier: It's an all-suite ship: all the cabins are suites. They have a separate sitting area apart from the bedroom. At the time these ships were built, in the 1990s, that was a big deal, especially for such a small ship as the Sea Spirit.
Events INSIDER: Right, it's only 100 people on the ship! So by "suite", you mean there's a bedroom, but there's also a sitting or gathering room.
Steve Wellmeier: Yes. The beds have a curtain that you can close, and then there's a little sitting area with a sofa, and that sofa converts into a third berth. Almost all the cabins on the ship can accommodate a third person.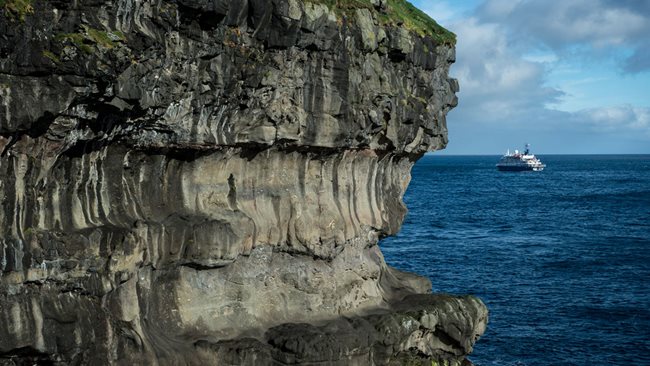 Events INSIDER: I saw that even your inexpensive cabins, the Classic and Triple Suites are pretty large. These are not closets at all!
Steve Wellmeier: That's true, but these cruises are not about sitting in your room. The whole concept of small ship cruising, or "expedition cruising", is really about the destination. We allow you to get to remote destinations, areas that you can't easily get to by car, or motor coach, or railroad. Even where there's no infrastructure to get to some of these coastal islands off of the British coast, we get you there very easily.
Steve Wellmeier: And you're essentially taking your hotel with you. You're unpacking only once, and you have 13 days of enjoyment without worrying about the logistics of getting around, packing and unpacking, or where are you going to eat. That's what the concept of small ship cruising is all about.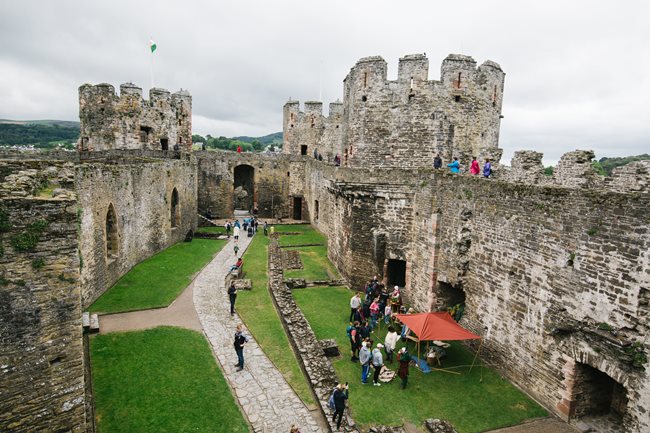 Events INSIDER: That's a lot different than what people think, when they hear "cruise ship".
Steve Wellmeier: In the traditional cruise market, the mass cruise market, the emphasis is on the ship as an entertainment vehicle, as an entertainment pleasure palace. It's about having 5 or 10 restaurants on board, rock climbing walls, ice skating rinks, having popular entertainment on board, with a shopping mall, gambling, and casinos. Sailing with Poseidon Expeditions is the difference between going to Las Vegas or going into the back country of New England and staying at bed and breakfasts. They're each vacations where you're staying at hotels, but they're worlds apart in terms of what you're doing.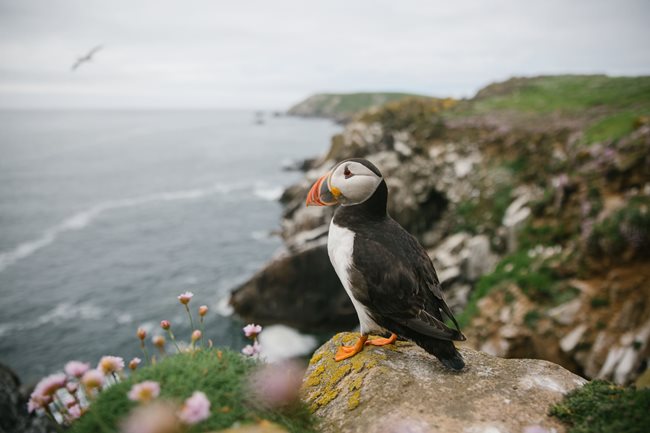 Events INSIDER: You have 13 "expedition staff" for just 100 passengers. That is in addition to the crew?
Steve Wellmeier: Yes. The crew man the dining and the galley. Separate, apart from this, are the expedition staff. That's 13 people whose only job is to lead tours and give lectures. Many of them have a postgraduate degree in a certain specialty. On a smaller ship like the Sea Spirit you get a lot of face time with these people, not just during the lectures, but also during the day. These are the same people who are taking you ashore and leading you on tours. Our crew manage the ship, but the expedition staff are the ones who create the experience for the guests.
Events INSIDER: What programs do you have in the evenings, or daytimes you're not docked?
Steve Wellmeier: Typically, at the end of the afternoon, when people come back to the ship, there's a recap. What did we see today? And then there's a briefing about what they'll see tomorrow. While the ship is underway, both during the day when guests are not ashore, or in the evening, there will be a presentation by one of the expedition staff on history, biology, conservation, and more. It's not necessarily for intellectuals, it's not highbrow stuff, but for people who are curious about the world and their environment.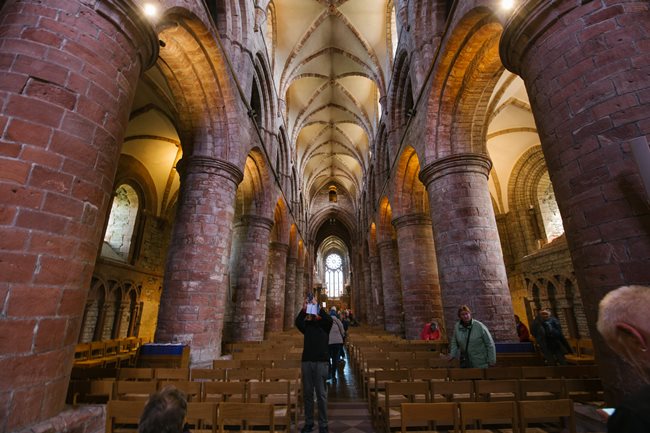 Events INSIDER: Then during the day, your expedition staff are leading tours?
Steve Wellmeier: A number of the places we're going to are popular sites, like in the Orkney Islands that have historic structures. These are quite popular tourist sites, so we're not reinventing the wheel: we'll have local guides there. But what we're doing that's different is allowing people to take in a number of these destinations in a convenient manner, aboard a ship, whereas if you tried to do this by car, it would be very difficult to do. In some ways, it's like a motor coach tour, except that we're going to places that most motor coaches can't get to, or wouldn't want to get to, because they're too remote, with no infrastructure.
Events INSIDER: From the photos, these destinations seem remote and unspoiled, beautiful in a way that's truly wild. And in the Hebrides, you're going into a cave!
Steve Wellmeier: That's a very interesting geological formation, Fingal's Cave. It's on a small island off the coast of Scotland. There are some day boats that go there from the Scottish coast, but we go there in our Zodiacs. We drive into that little cave, we land, and let people climb up the steps. That's fully guided, with half a dozen of our expedition staff along with the passengers, explaining things, helping them with their photography. We have a professional photographer on every trip, who also gives workshops to help people take better pictures.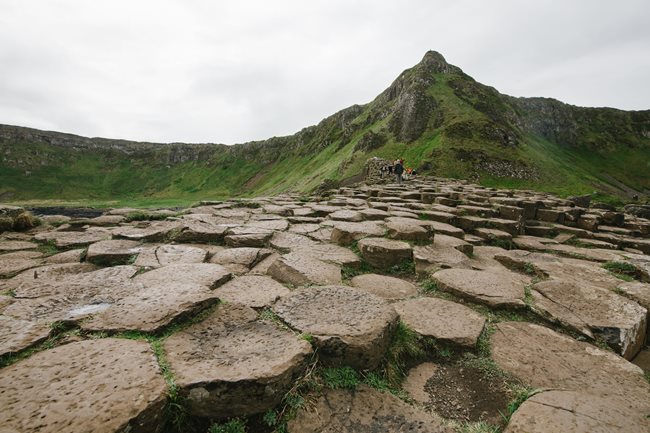 Steve Wellmeier: Then there are some destinations where we're going into an existing establishment, or a small town, where people can travel for a few hours on their own. Then we put people on a motor coach and take them up to a castle, manor home, or one of these prehistoric sites, and there we'll have one or two of our own guides, but we rely on the guides from the local site itself.
Steve Wellmeier: Our main cup of tea is the polar regions: Antarctica, and the Arctic. When we're in the polar regions, you don't have gates and guides and standard tours. We create that experience ourselves.
Events INSIDER: Thank you.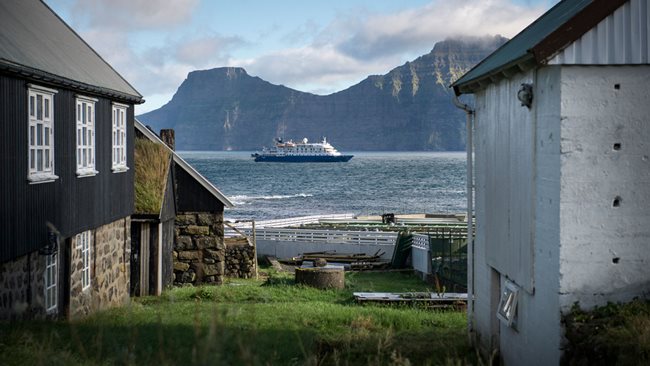 Cabins are up to 50% off for Events INSIDER readers, with many different levels of suite comfort:
| | | | |
| --- | --- | --- | --- |
| Cabin Type | Regular Rate | Special Events INSIDER Rate | Discount |
| Triple |  $          5,995 |  $          3,495 | 42% |
| Main Deck |  $          8,295 |  $          4,295 | 48% |
| Classic Suite |  $          8,895 |  $          4,895 | 45% |
| Superior Suite |  $          9,095 |  $          5,095 | 44% |
| Deluxe Suite |  $        10,195 |  $          6,195 | 39% |
| Premium Suite |  $        11,295 |  $          7,295 | 35% |
| Owner's Suite |  $        14,695 |  $        10,695 | 27% |
For more, see the British Isles: Legendary History & Wild Nature Cruise, and read our interview about the Poseidon Expeditions' Arctic Cruise, coming in June.