Hampton Court Palace is Your Rainy-Day Destination Near London (5 stars)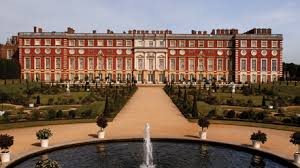 06/13/18 by
Johnny Monsarrat
Hampton Court Palace
Molesey, East Molesey KT8 9AU, UK
Hampton Court Palace was built in the 16th century by King Henry VIII. (That was a bad one who founded the Anglican Church so he could annul one marriage, and killed off his other wives.) It is huge, and a good rainy-day location because they've got outdoor but also indoor things to visit. We chose it over the Tower of London because I don't like that the Tower of London's torture chambers have been repurposed for entertainment.
Unlike Blenheim Palace, which we enjoyed but was did not go the extra mile to be accessible to tourists, Hampton Court Palace does go the extra mile. They have river boats, a stage show called Horrible Histories, and we took part in an audience-interactive demonstration by actors in costume on old timey table manners. We toured the king's kitchen, where they actually cooked food. Even having just arrived, we were already having a great time. It's hard to make a historic site so accessible to weary tourists. They do a great job for both adults who want to learn something and kids who want to be awed.
The entire palace is well curated, with brief placards that are easy to read and don't weigh you down with too much knowledge to take in. It's also entertaining for kids who may not want to learn but just to ogle the sights. This summer they'll have an outdoor festival and concert with fireworks.
The Rose Garden smelled and looked lovely even though it was still only May, so surely it wasn't the height of their garden season. The Palace buildings and grounds are extensive. They just go on and on, and if you want a nice day out in the park, you could just walk around Hampton Court Palace for an hour.
The Magic Garden is a phenomenal kids park, but it's just for kids, not adults. It's got delightful multi-colored slides and houses for kids to run around, a water spray park with fountains, a sand pit with a dragon, and a very small carousel. There are slides, and stairs, and all kinds of places to explore if one is allowed to. (I saw a boy dancing in light rain who said, "It makes me feel alive!" to his mother, standing nearby under shelter, who replied severely, "You're not alive. Get out of the rain this moment.") It is quite modern. It's separately ticketed and not cheap, so you won't need to go if you have no small children with you.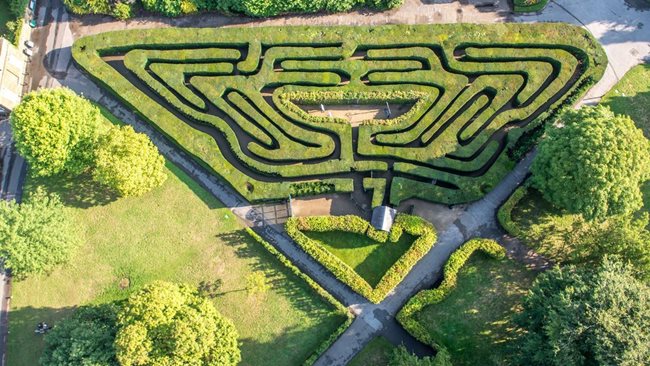 We also didn't find the 25 pounds charge for the maze a good value. It was the first puzzle maze in the UK, opened to public in 1838 by Queen Victoria. The paths are paved, which is good for strollers. However, the lanes are constricted, making it difficult to pass by people going the other way. The walls are too high to get nice views, and there's nothing in the maze to discover, such as signage or statues. The center of the maze has only an archway to stand in for photos.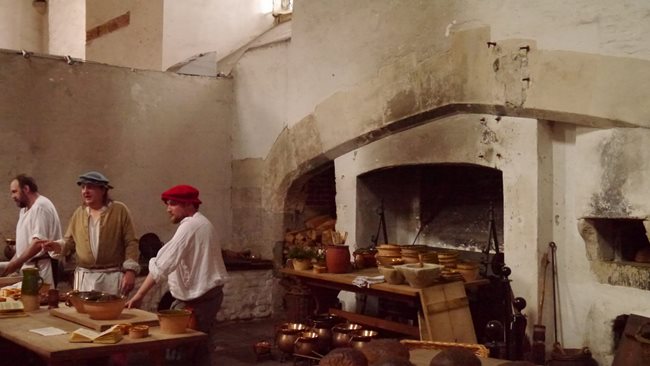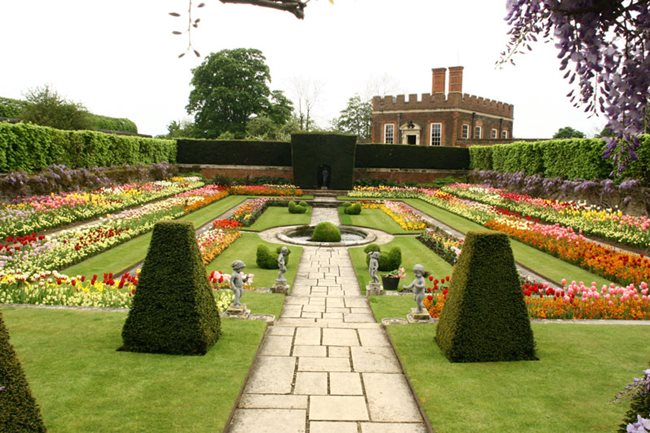 We ate at the Tiltyard Café, which has healthy options and was reasonably priced and delightful, with indoor / outdoor seating. We had a hardy and charmingly British lunch there, with scones and jam.
Hampton Court Palace is very kid friendly, and you'll see a ton of cute families. Signage is good, so you won't get lost, and there are plenty of staff to point the way. They had gift shops, but it didn't feel commercially pushy.
We spent three hours there, even as exhausted tourists who had already had our fill of castles and history. We could easily have spent more, if they hadn't been closing. They also have chocolate kitchens, two art galleries, the private apartments for Henry VIII and William III, a wine cellar, and more. Nearby but a separate destination is Bushy Park, a 1,099-acre park with extensive grassland, fountains, and wildlife including deer.
A full 5 stars for Hampton Court Palace.