30 Creative Events for the End of July 2018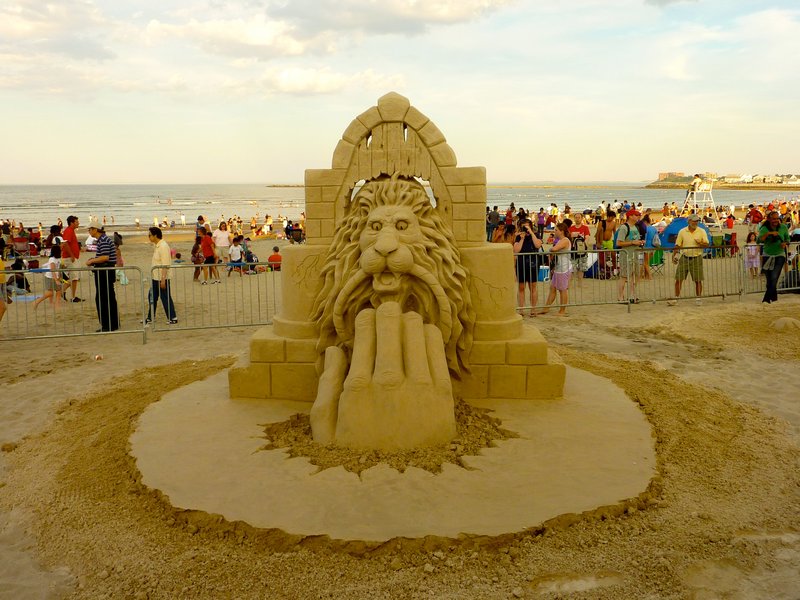 Summer is high time for outdoorsy, interactive events, and here are some great recommendations.
The Revere Beach Sandcastle Sculpture Festival, Friday, July 20 – Sunday July 22, in Revere MA, features professional sculptures made of sand, music, vendors, the beach, with fireworks on Saturday night.
Friday July 20 is Free Fun Friday at MFA, when the Museum of Fine Arts is free!
The Abbadia Mare Festival is a Renaissance Fest that takes place in Gloucester MA in a real castle! Saturday 7/21 and Sunday 7/22. It is New England's most creative Ren Faire.
Get thee to Boston Common for the Commonwealth Shakespeare Company's Richard III, outdoors at night. It's free!
Drive way out to Western Massachusetts for We The People at Double Edge Theater, the best outdoor stage company in New England, running July 18 to August 19.
Two Latin festivals this weekend include:

Festival Betances, Saturday 7/21 and Sunday 7/22, in South Boston.
Caliente!, celebrating Latin music, art, and dance on Boston City Hall Plaza, Saturday 7/21.

Friday July 20:
Saturday, July 21:
Sunday, July 22, the Boston Triathalon
The Barnstable County Fair is an agricultural festival, July 23-29, with the world's largest demolition derby
Wednesday, July 25:
Thursday, July 26:

The Fan Expo Boston (formerly Boston Comic Con) Costume Parade and Contest at Faneuil Hall Marketplace, (Fan Expo Boston runs August 10-12)
Movies at the Marketplace at Faneuil Hall shows Moulon Rouge

Puerto Rican Festival of Massachusetts runs Friday July 27 to Sunday July 29
Lowell Folk Festival also runs Friday July 27 to Sunday July 29
Newport Folk Festival also runs Friday July 27 to Sunday July 29
FIGMENT Boston runs July 28-29, a participatory arts festival on the Rose Kennedy Greenway in Boston
Saturday July 28:

Sunset Sips at the Stone Zoo allows adults to explore Stone Zoo after hours, with music, animal encounters, a cash bar, and food.
Fireworks on Salisbury Beach again
Jaffrey Riverfest in Jaffrey, New Hampshire, which features a replica "Back to the Future" car
Waterfire Providence, and outdoor river festival with fire at night

Sunday July 29, Paradise Moves presents Enough, a free dance show at the Herter Park Amphitheatre, Boston's best outdoor stage.