The Twins Dueling Pianos at Harrah's Las Vegas is a Great Sing-along Experience with Lots of Crowd Interaction (5 stars)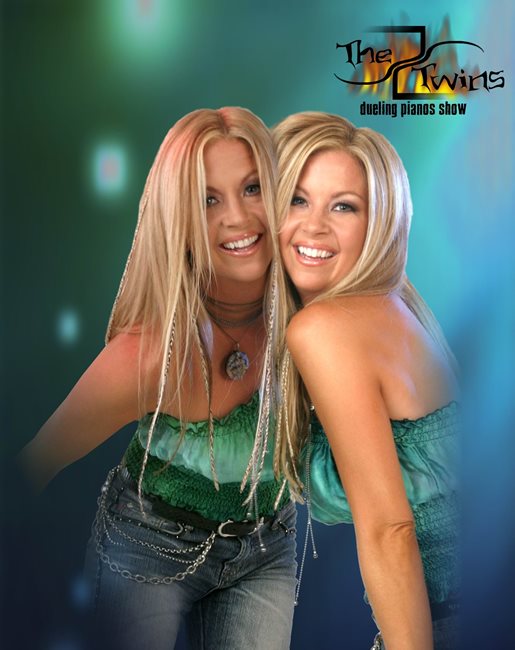 02/14/20 by
Matt Martino
Harrah's Las Vegas Hotel & Casino
Las Vegas, NV
Harrah's Casino in Las Vegas is uniquely themed to a Mardi Gras. In New Orleans, Mardi Gras happens only once per year. Yet, just like everything in Las Vegas, Harrah's celebrates year round. You don't have to wait to join the party since nightly the music plays at The Piano Bar featuring The Twins Dueling Pianos show.
The Twins are Tamara and Kim Pinegar, two blond bombshells who look alike and dress alike as they play cover tunes from hard rock to country and from top forty to sing along favorites. The twins have been playing piano together since they were six. They started in their home state of New York where both pursued an education in the arts, Tamara in music and Kim in theatre.

They became dancers for party bands where they met a few piano players and decided that they wanted to be a part of a dueling pianos show since nearly no females were involved in the scene. In a crazy coincidence a newly opening bar in town happened to have a sign – not yet even installed – advertising dueling pianos. The Twins inquired and they were hired. Formerly, the owner had thought he would have to always fly in performers for this kind of show and was thrilled that locals could be a part. Eventually they put together a demo tape and not long after the twins were hired by Disney to perform on a cruise line. By 2002 they were touring with their act. Then they landed at Harrah's where they thought they might have a show for one or two years. Seventeen years later, they are still there rallying up crowds most nights.
Dueling piano shows have become a true piece of Americana. They are part request-only songs, part sing along, and part audience participation when various people join in for part of the show. Is it a birthday? Expect the birthday boy or girl to be hauled up before the crowd. The Twins have hosted bachelor and bachelorette parties, birthdays, anniversaries and many more special occasions.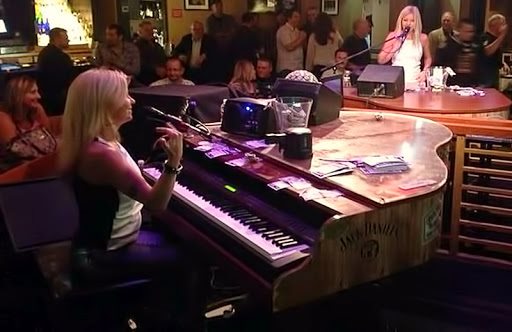 In Vegas, you can't gamble without money, but you can be entertained here. The show is completely free to come and watch. You can request songs, but you should know songs gets bumped up and played first when it is accompanied by a large tip. Drinks are as plenty as in any Vegas bar and they even have specialty cocktails named for the Twins called the Twins Martini.
The Twins are masters of crowd work and have a tremendous repertoire of songs to play for requests. They will get the crowd singing along and even competing to see which side can be the loudest. Although they have to sit and play piano, these ladies do not always stay in their seats. Expect them to interact directly with the crowd at times. They began as dancers, so they make the show a physical one as well as a musical one.
The Twins Dueling Pianos show is a great way to relax and listen to sing along songs played live. Or should you prefer you can mark a special occasion with these ladies. Audience participation is encouraged. Whatever your choice you are sure to have a rocking good time.
For more, see  The Twins Dueling Piano Show.
And here's our video review!