The RISD Museum's Surprisingly Large Space Brings Wow and Wonder (5 stars)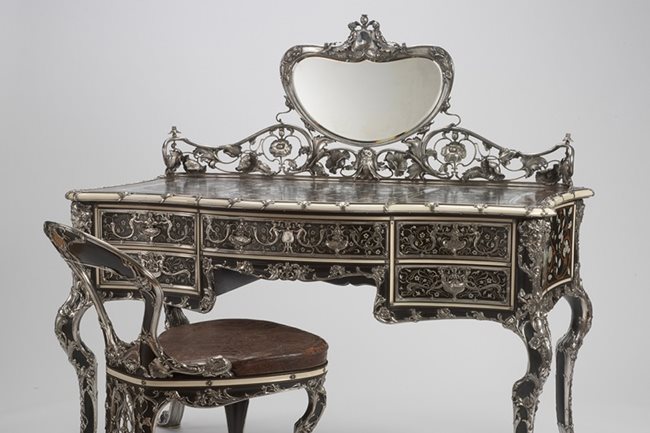 Every list of best colleges has RISD on it, and depending on who you ask, RISD is America's top art school, and third worldwide. Based in Providence, Rhode Island, they have a paradoxical museum that looks small on the outside, but is large and amazing on the inside. I've been to many college museums and don't expect much, except at Harvard. And now, I'll think RISD, too. Shame on me for putting off seeing their world class exhibits.
The special exhibitions gallery was our favorite, on the third floor. It hits the trifecta of moving, accessible, and interesting. Do you know what I mean? Sometimes a museum shows works that are beautiful, in a sense, but you just don't get it, because the works are weird, not accessible. And sometimes art is a big cabinet of attractive vases from ancient Greece, but you don't feel like you're learning anything, and they're beautiful but not astonishing.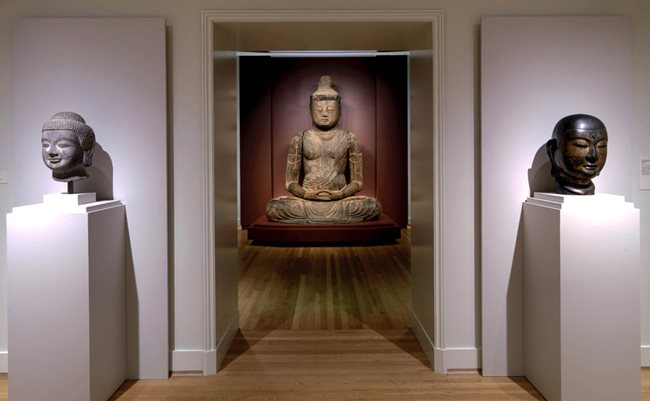 The RISD Museum is all about astonishing. You'll see ornate chairs and furniture, and a remarkable room of etchings. The artists scratched away (etched) blocks that then get used in printmaking. Seeing the works up close shows you the intense work and artistry that went into all the tiny lines. Wonderfully, some of them are fantastical creatures, or a man trying to fly instead of being ordinary scenes.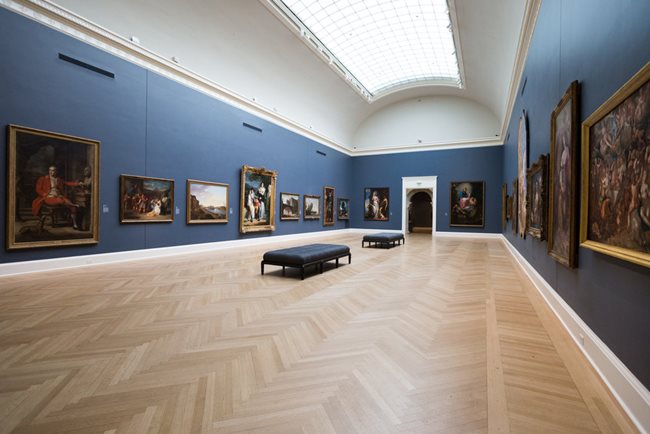 You'll also find dresses and furniture from the first half of the 1900s, including plates decorates with snakes, crocodiles, and ostrich images! Everything here is striking in some way. There's an arm cuff in silver portraying members of a swing band, for example. And a function room for arts classes. On the second floor are student exhibits, which we didn't leave time for.
Then you'll discover that the main museum building, which looks small from the outside, is attached to two other buildings that go on and on. There are extensive permanent exhibits in all the categories: Egyptian, European, Asian, Modern, and Ancient Greek and Roman. We coined some of the ancient statues missing limbs as "Having a Bad Day" and "Having a Very Bad Day".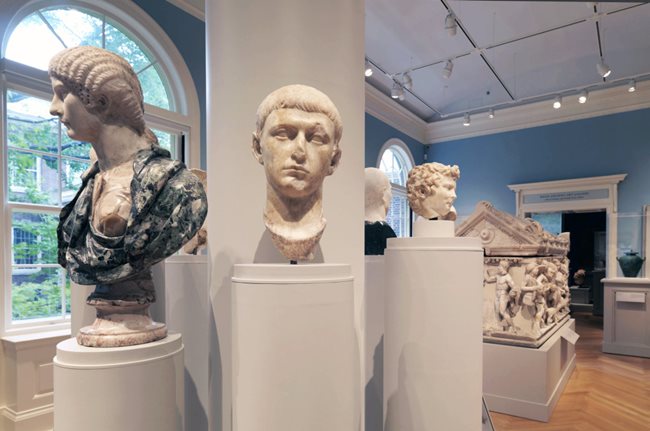 Further back is the Pendleton House, showcasing 18th and 19th-century American art. Apparently Charles Pendleton granted his art collection to RISD with the stipulation that they would build a reproduction of his house to display it all! You'll see one of the famous portraits — the one you'll recognize — of George Washington by Gilbert Stuart, a Rhode Island native. There are many other portraits and furniture including one carved from the wood of a tree that is now extinct.
The experience wasn't flawless. We applaud creative risks but didn't think much of the exhibit on repairing ripped clothing. And the exhibit on the history of drag performers seemed more to be checking a box than a bridge between those in-the-know with the rest of us. We saw plenty of guards but only met one volunteer to answer questions. The Cafe tables were tied up with students squatting. But we also saw many marvels, like the Gorham Silver, which are like tiny statues for dinner in the dining room. We were tickled to find that the RISD Museum website has a searchable web interface to find anything in their collection. Of course they have a calendar of events including lectures and art workshops for kids and adults.
But we also saw wonders, like a giant dragonfly and flower made from plaster casts of human bones. The "Hand of God" is a statue in white marble, a giant hand holding a rock. As you walk around the sculpture to the other side, Adam and Eve slowly emerge from the rock, as though you are witnessing Creation.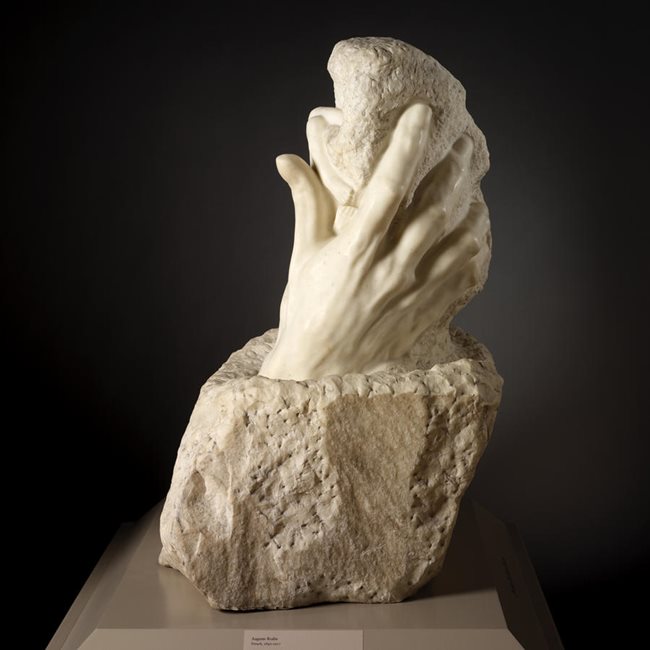 Of course they've got a gift shop selling candles, t-shirts, books, funky scarves that go well with their textile exhibit, spatulas with the American flag, totes, and more. Parking is tough in the area, but you'll find metered parking along Waterman and Angel Streets, paid parking lots, or it's a short walk from the train station. While you're in Providence check out the Providence Rink outdoor ice skating and bumper cars downtown (4.5 stars).
See risdmuseum.org.