Park Fest at the deCordova Sculpture Museum and Park (5 stars)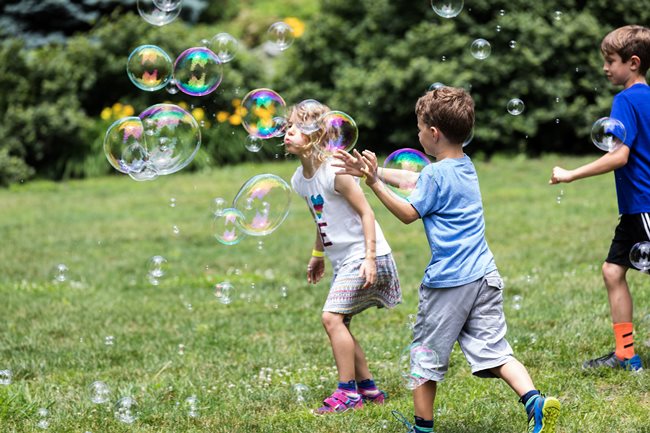 Park Fest is the annual festival at my favorite museum in New England, the deCordova Sculpture Museum and Park, just west of Boston in Lincoln, Massachusetts. Perhaps because of the forecast of rain (it was only light, and the event is rain or shine), we saw only 20 vendors selling their art on the lawn, but enjoyed walking the ground and museum.
Inside the deCordova, you'll find an exhibit, Sculpting with Air, where air bags are shaped by crossbars into a display. And after July 5 you'll find Where the Lights in My Heart Go, an exhibit with an infinity mirror. To me though, I love strolling the park even more. It is large enough that you can have a private moment to yourself, banging out a real tune on The Musical Fence, a row of metal rods that clang when you bang them with a stick, or visiting Two Big Black Hearts, which are giant metal hearts with embedded shapes.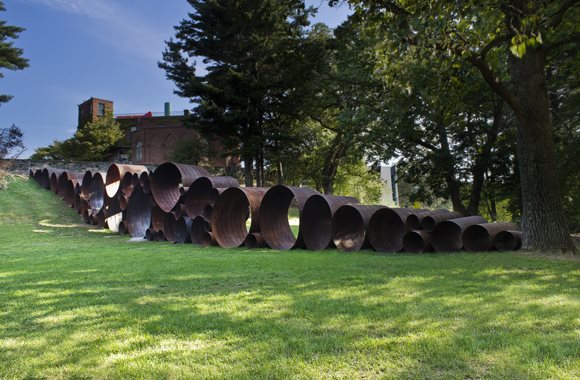 Behind the museum you'll also find a walking trail that takes you into a forest with a lake view, also dotted with sculptures along the way, and my favorite is atop the hill, that tree turning into a forest creature is actually a bronze sculpture, Venusvine. The day I visited they paired Lincoln, a series of huge metal tubes that I think you can walk through, which rise up on the hill next to the museum, with giant inflatable beach balls with the word "Love" on them.
They had a 5K race, a dance performance, and other events for Park Fest, and you can often find other events on the deCordova website calendar.
Even with the rain keeping most people away this year, there were happy kids and such beautiful art spread out for you to explore and discover, both on the park's main lawn and in the forest around it. I have see Park Fest packed in the past and expect the same for sunny weather in 2019. 5 stars.
See decordova.org.