The Newly Opened American Heritage Museum Features Stunning Tanks and Military History (5 stars PLUS)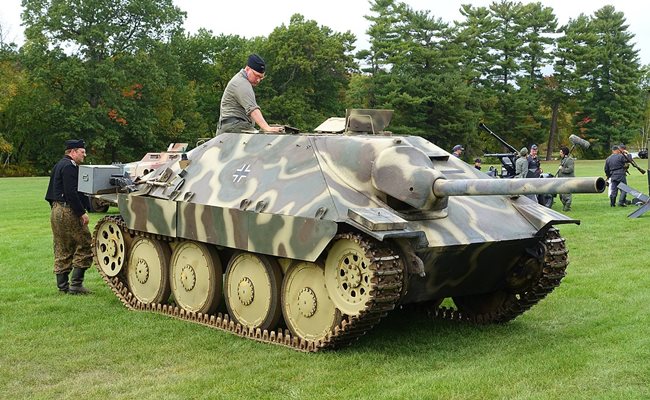 I love living history because the re-enactors are so passionate about the past. But New England features mainly the American Revolutionary War. With a couple of exceptions, we've never seen anything like this before in Boston. The American Heritage Museum is stunning in showcasing tanks, automobiles, aircraft, and other machinery, with modern curations, interactive exhibits, and volunteers who can answer any question.
It might just be my new favorite museum in New England, on the border of Hudson and Stow, Massachusetts, just an hour's drive west of Boston. The American Heritage Museum is part of the Collings Foundation, which has one of the largest collections of operational old-time aircraft and tanks in the world. The Collings Foundation also runs the Wings of Freedom tour, a nationwide tour of 110 cities, the longest functioning historic aircraft tour in the world. That means you can see these aircraft actually fly, or take a flight yourself!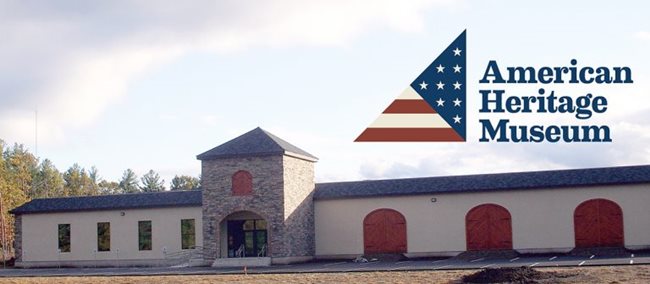 Warfare is an important topic, and at the American Heritage Museum it's presented with spectacle but without glorifying war. Instead, they're brave about showing the human cost of warfare, including slavery and the Holocaust, and bring nuance to Nazi Germany and other opponents. You'll also see German, Russian, and even Japanese vehicles, in exhibits that cover the American Revolutionary War, World War I, World War II, the Korean War, Vietnam, and the Middle East.
The museum begins with the immersive WWI Trench Experience. It's a room-sized diorama where you walk down stairs into a trench that runs across the room. From there you can look up, as though in Europe, to barbed wire and the war front all around you, while a video and spotlight presentation plays. It's striking and thoughtfully begins with women's role in the war.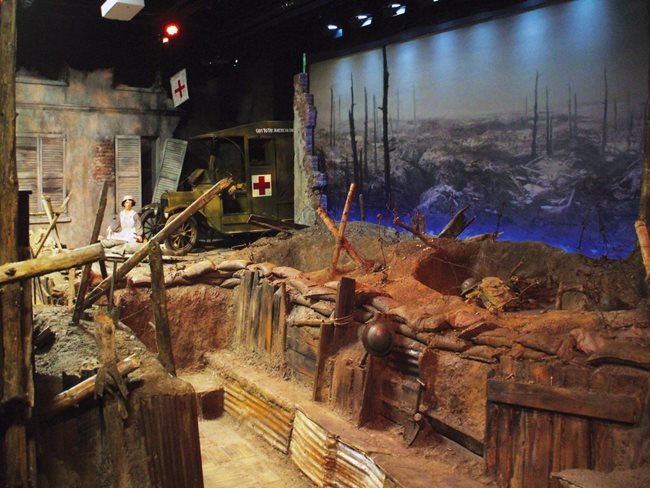 Then you walk into a giant, aircraft-hangar sized building space whose entire second floor is just a balcony. You'll find some of the museum's 80 tanks on display. 80 tanks! And if you come for one of their special events, you can even see them move. A separate building exhibits aircraft and cars.
Throughout the museum you'll have human interactions with volunteers, some of whom are veterans or had ancestor veterans. At an event last October, I found them knowledgeable and accessible. As a fat guy with zero military experience in my family and friends, I'm often torn about what to say to veterans. I appreciate their service, but I don't really "get" their sacrifice, even in an intellectual way, and certainly not in a visceral way.
That's why the American Heritage Museum is so important. It's a bridge to the past when the entire country was neck-deep in World War II, and even a bridge to the present, when warfare in the Middle East no longer headlines the news.

The exhibits are spaced out so that there's plenty of room to wander, and the completely open interior makes it easier to reconnect with the people you came with as you wander about. You'll learn how America's automobile factories were retooled for warfare in the 1940s. One exhibit dramatizes a Russian and German tank encounter with video, lighting, and smoke. Another introduces you to a tank crew who lost their commander to an improvised explosive device in Iraq.
Unlike, for example, the Museum of Fine Art, which I love, but some of their exhibits are just sterile rows of pottery, these exhibits are placed in context and with flair, for example with the tanks placed into a diorama with snow or field grass. In the New England way, it's well-balanced. They don't overplay American patriotism or macho heroics, and don't turn our enemies into cardboard monsters. They don't dumb it down, but the placards are short and easily read. There's no part of the museum with a rough edge for the 'woke' generation.
Several of the exhibits feature a tank or airplane that is the "only one in the world" or "only working model in North America", all refurbished as if new. Because of the second-floor balcony, which runs along the sides and through the center of the room, you can great views. They seem to have thought of everything.
There's even a raised platform that lets you peek down directly into one of the tanks. You can get right up close to the tanks.

They have even stranger exhibits such as a rocket launcher, an airplane tracking system for cannon, uniforms, a twisted piece of the World Trade Center from 9-11, a Nazi High Command car, and bomb disposal robots. They even have some famous vehicles such as the tank that was driven in the 1984 film "Tank" with James Garner.
As if that weren't enough, you can also see live tanks, aircraft flown, military encampments, and a mock World War II battle at their annual Battle for the Airfield (5 stars PLUS).
I am reminded of Battleship Cove in Fall River, Massachusetts, a fantastic destination with a real World War II battleship and submarine that you can walk inside. I love Battleship Cove! But it is curated in a way that is slightly ordinary, and the military pride is sort of assumed rather than explained. That makes it a bit monotonal and hard to engage with if you don't have a military connection in your own life.
The American History Museum goes so far beyond that. It shows great strength but also restraint, the best attribute of the American military. It will impress and educate you while including you instead of alienating you. It's a museum for everyone.
I've been writing about strange museums, theme parks, and re-enactments for 14 years, and you just have to see this. I really have no way to describe what a potent experience you will have. There's nothing like it in New England, and we're a region steeped in the arts unlike any other place except New York. I'm glad to give the American Heritage Museum my rare 5 stars PLUS, making it a must-see. Don't make me pull my hair out. You will want to see this. Get out and visit the American Heritage Museum soon, helping make its first month open a big success.
See the American Heritage Museum website, and here's some video from our visit, including getting to ride on a tank!