Leeds Castle Has the UK's Best Hedge Maze and Much More Too (5 stars PLUS)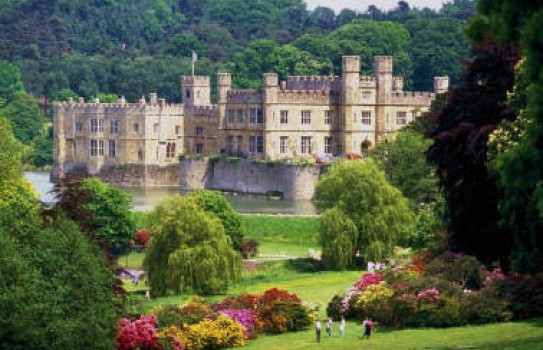 Leeds Castle is the perfect combination of an old historic castle, but with grounds and activities to entertain you as well. The grounds are extensive. You can either walk to the castle and activities from the main entrance, or take a miniature train. As everywhere in Britain, make sure to bring cash for small expenses such as the train.
The train ride is lovely with good views. You'll see people picnicking on the lawn who may wave to you. The castle is large and surrounded by a moat. They've got a lovely lake, open fields, a boat ride, and more.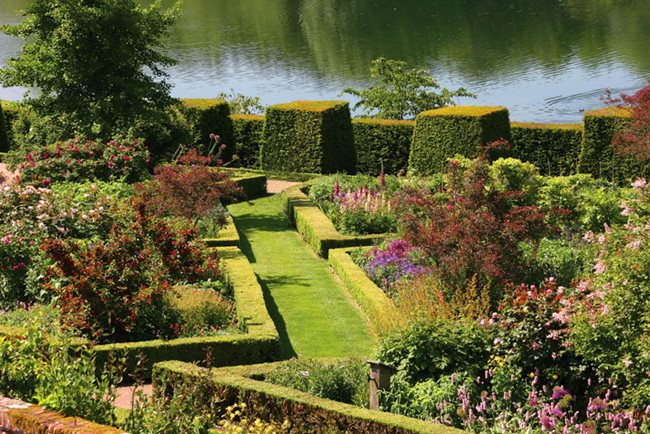 Cafés offer cold drinks, hot drinks, pastries, and more. Enter a tent to watch "Battle For The Skies", an immersive audio-video experience about the Battle of Britain in World War II. You can also see Bird of Prey, tied outdoors to wooden pegs and resting, or taking part in the regular Birds of Prey shows. You can buy a VIP ticket and get to put on a giant leather glove and fly the birds yourself.
I am a fan of outdoor mazes, and have reviewed dozens of them in Britain and America, including corn field mazes, hedge mazes, sunflower mazes, Halloween attraction mazes, water mazes, and more. Leeds Castle has the best hedge maze in Britain. The paths have firm dirt and stone tracks for strollers, and they're wide enough to allow people coming from opposite directions to pass. You'll find hints in the maze to guide you on your way, but the maze isn't hard so you shouldn't need them.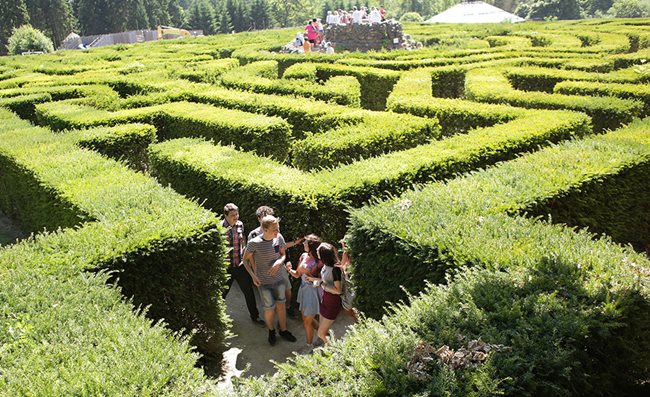 Although there's nothing that interesting in the maze's passageways, when you arrive at the center, you'll find a tower that you can climb for a great view and also an extensive underground grotto with fountains and statues. You'll find sculptures made from rocks and sea shells, carved creatures that seem to emerge from drift wood, old metal gates, and dioramas with ancient-seeming stones, statues, and mood lighting with wind, sound effects, and even a recorded story. It's quite a treat!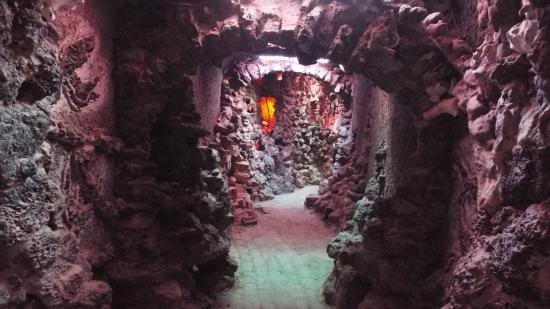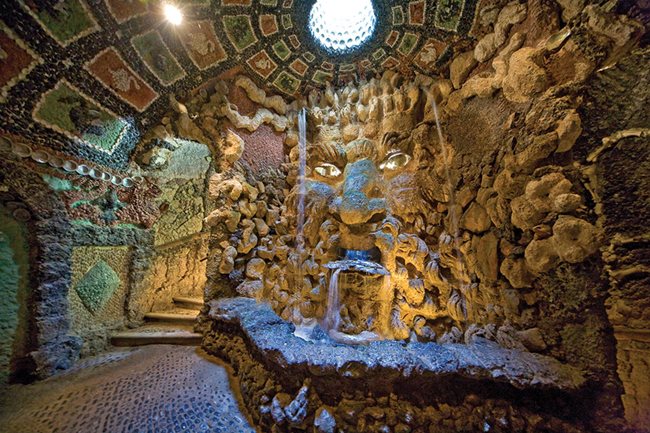 They've got Segway tours, two playgrounds, and — this is not a typo — a dog collar museum. You can take a ferry ride, go boating, or "Go Ape" with a treetop ropes course that which has you climbing, swinging, and ziplining for 2 or 3 hours. Or just stroll the gardens and admire the lovely hillside with overviews of a lake where you'll see numerous woodland birds. Of course they host weddings, you can golf, or stay overnight at their hotel accommodations. By this time in our UK tour, we were feeling overwhelmed with too many castles, but I'm sure that the tour of the actual castle at Leeds Castle is lovely, and comes with an audio guide.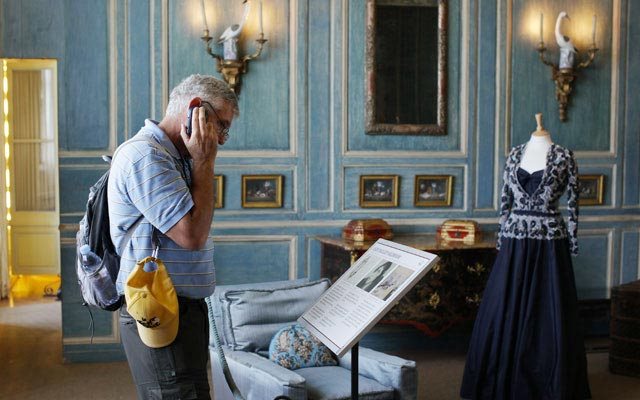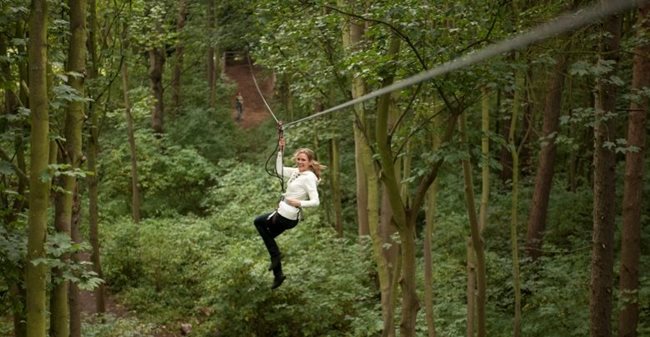 It couldn't be nicer, and with so much to do and the out-of-sight maze grotto (the only place weirder is The Forbidden Corner in the UK), I'll give it a rare 5 stars PLUS, and make sure to visit nearby Hever Castle as well. While Leeds is stuffed with great activities and the UK's best hedge maze, Hever Castle is a bit more peaceful while having plenty to do and the UK's best garden.
See leeds-castle.com.