Learning Science is Fascinating and Fun at the Museum of Science, Boston (5 stars PLUS)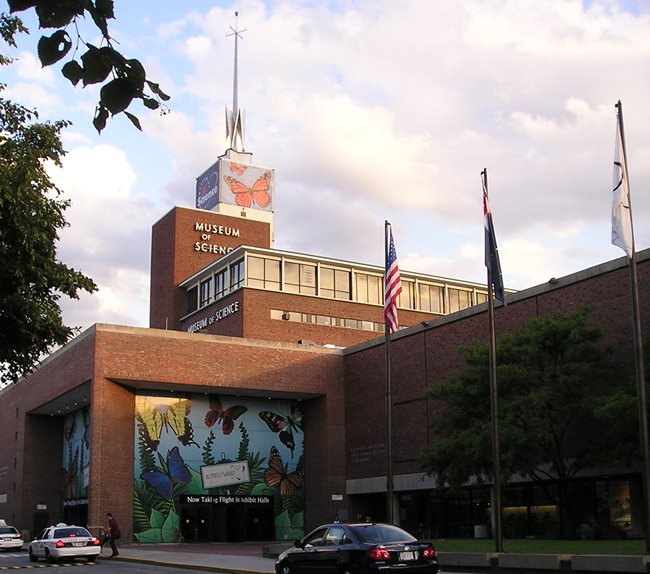 The Museum of Science, Boston, is on every list of America's best science museums, and it's easy to see why. Boston's world class colleges and technology companies produce museum donations and a community that wants to fund science, present science, and visit a museum with science. Science!
If you've been to the Museum of Science, even many times, there's always an excuse to return. The MoS is constantly renewing its permanent exhibits and rotating in temporary exhibits. You can see a planetarium show, an IMAX theatre documentary, or catch a "4-D" show that is a 3D theatre with special effects such as wind and snow added. Conveniently, you can board Boston's Duck Boat Tours right out in front, and there's even a Museum of Science subway stop on the green line.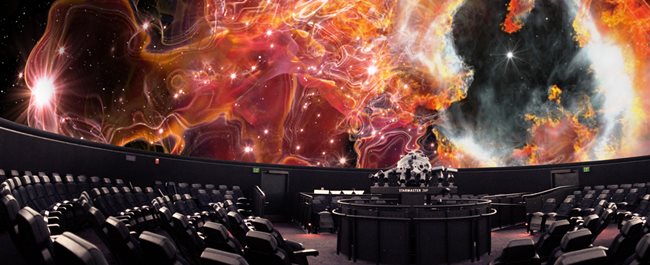 Most exhibits have interactive components that you can play with or press buttons on. Volunteers greet you and answer questions, or bring out a live animal to meet you. They also have a variety of creative events. Science on Screen is a regular event where a scientist gives a lecture related to what's about to be shown on screen. This summer you'll find drag queens and slasher films shown in the planetarium, and every clear Friday night, go onto the roof of the museum's garage for telescope stargazing. Kids with sleeping bags can even stay overnight at times.
The Butterfly exhibit is an enclosed hallway where you'll find plants, views of Boston, and butterflies who fly all over and will even land on you. It was so interesting to see scorpions, beetles, and walking stick bugs in the display cases, and even a Venus fly trap. There's no rush to go through, so you can linger as long as you like.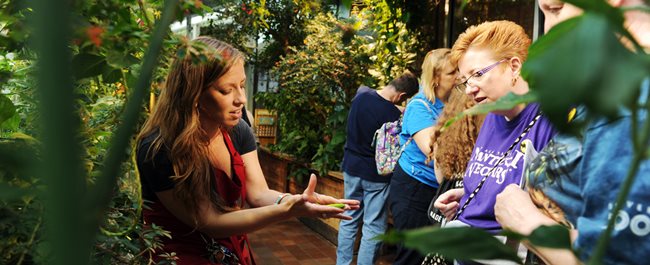 Exhibits are balanced to be kid-friendly, but engaging to adults as well. More on the kids' side, see the Wild Kratts Ocean Adventure, based on the kids' TV show. You'll learn about deep sea animals including sharks and take photos. More on the adult side, Math Moves is an exhibit where you use your body to explore ratios and proportions. Differently-sized chairs and mirrors let you see yourself big and small, and measure shadows.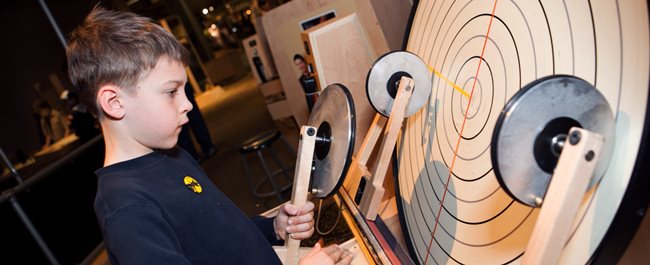 A favorite of mine is Seeing is Deceiving, a hall of optical illusions, and you can see a giant dinosaur and ancient fossils. The transportation exhibit helps you understand the different parts of a train and how transportation evolved through time. Press a button to make the wheels spin! Wicked Smart showcases the inventions developed in Boston over history. Making models shows off large models of small things, and small models of large things, which scientists use to better understand the world.
If you've been to the Museum of Science a lot, here are some hidden gems to discover. The Green Wing is the oldest part of the museum, which began as a natural history museum (showing stuffed animals). Find the Colby Trophy Room on the Lower Level in the Green Wing. It's a hunter's den, a replica of the Museum's largest-ever donor, who never actually visited the museum! If you take the elevator up past the second floor, I believe you can still see the stuffed polar bear and live beehive on level 3, and note the exhibits in the stairwell.
In the museum's lobby, look up to see the names of famous scientists from history. Here's my guide to who they are. Or step outside and just enjoy being outside in the rock garden that is in front of the museum. Take a ride on the Thrill Ride 360, a simulator where you can ride upside down if you're brave enough! Pay close attention to the museum calendar and you can even catch a private brunch or book club meeting.
Even beyond the exhibits, The Museum of Science, Boston has great views of the Charles River, which you can see from the cafeteria, and a unique gift shop that I have sometimes visited just to pick up something science-y for a friend.
I'm glad to give the Museum of Science, Boston, my rare 5-stars PLUS, making it a must-see for everyone. Even if you don't think you like science, you'll be surprised and fascinated while you learn something new. Catch the BodyWorlds exhibit coming June 16, where you can see the muscles and anatomy of posed human figures.
See mos.org.