Kennedy Space Center in Florida Takes You to the Stars (5 stars)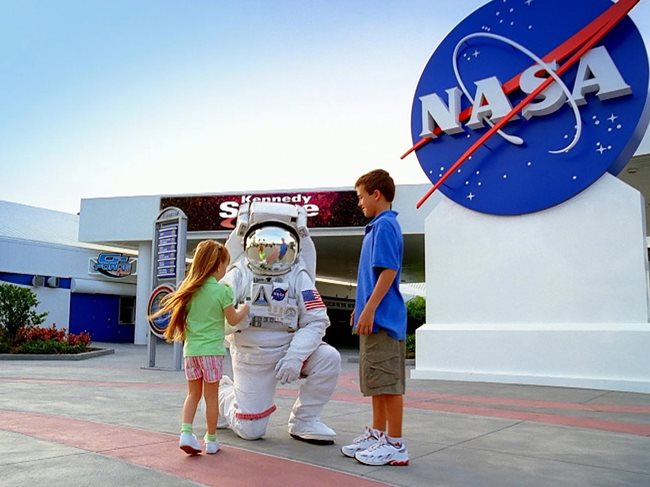 The Kennedy Space Center is the main place where NASA sends its human missions to orbit, and also the home of SpaceX, with its Falcon Rocket. And they also have a tourist attraction.
It's more of an administrative center than the nearby Orlando theme parks. You won't find rides like roller coasters. But there's plenty to do, and you could spend a whole day there.
Stroll the rocket garden, with a dozen unused or replica rockets from previous space missions. See the enormous Space Shuttle Atlantis and the even larger Saturn V Rocket in a hangar. Take a bus tour out to see the original Apollo 8 moon landing control center. Forever Remembered is a memorial to the astronauts who have died. And the "Shuttle Launch Experience" is a simulation of blasting into space. It's like the best ever science museum.
There's plenty to see, and it's highly educational, perhaps a bit jingoistic but the patriotism is well-earned. Some of the videos you'll see require you to stand still uncomfortably. But they also have an IMAX theatre, and you can see lectures and even have lunch with an astronaut. You can take photos with someone, presumably an intern, wearing a space suit. Every attraction in Orland
o has a gift shop, but the one at Kennedy Space Center is the coolest.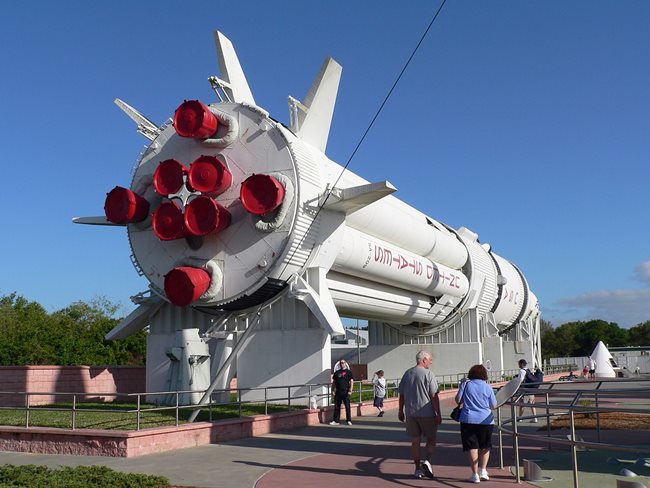 It's all larger-than-life, a bit overwhelming to actually stand in the presence and occasionally touch real rockets. However, the bus tour was too long, and we enjoyed the driver's jokes and explaining NASA, so it was too bad that part of the bus tour was just a video. We even saw a giant bald eagle's nest on the bus tour.
Skip the Rocket Garden Cafe, which attracts birds and has a limited menu, and eat at the Orbit Cafe instead. I get that the automated kiosks for ordering food are supposed to be futuristic, but we just found them hard to use.
You'll get a dose of real science, education, and history at the Kennedy Space Center. 5 stars.
Read all 11 of my Orlando reviews and suggestions, and for more see www.kennedyspacecenter.com.