It's July 4th All Week in Massachusetts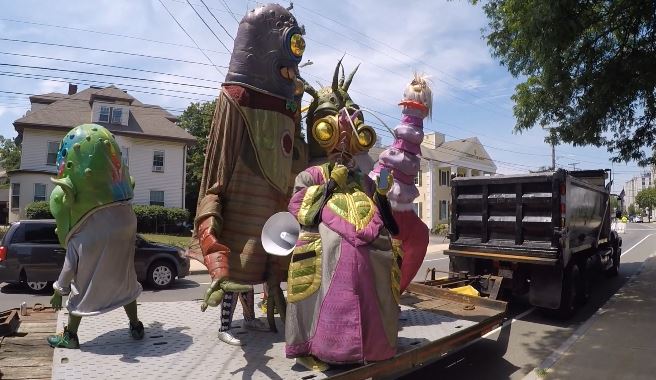 You can find fireworks and parades all week in New England as different towns celebrate the holiday on different days. Everyone it seems wants to avoid competing with the big Boston event on Wednesday July 4th itself.
Starting off the season was Braintree, whose parade and festival started Saturday June 30. Although it was too hot to speak with many groups, we got two agreed to be interviewed! Thanks to BIG NAZO, based in Providence, which puts on a high-energy alien music and dance show that delights both kids and adults, and to Colim Cille Pipes & Drums, from Cape Cod, which performed pretending to look at the Events INSIDER mobile website. 
This week:
And there's so much more. Google towns in your local area.