Interview: The Magic of Adam Trent, Coming the Boch Center March 9 to 11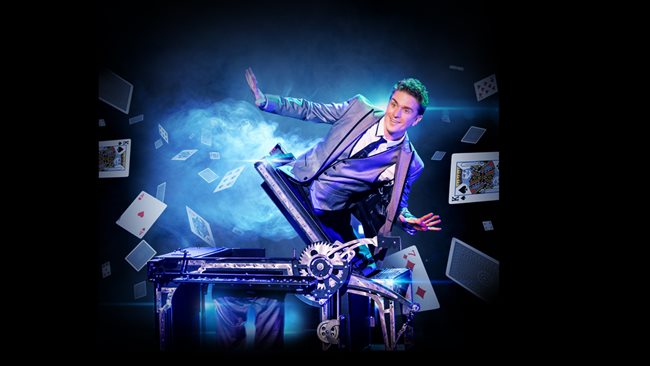 Giveaway! Win a pair of tickets to the show Friday, March 9 at 8pm in Boston. Email johnny@eventsinsider.com.
One of the original cast of The Illusionists, the Broadway hit, Adam Trent is coming to the Boch Center in Boston, March 9, 10, and 11 with his own brand of magic and energy. His shows are big, Las Vegas style spectacles, but instead of bringing tigers he weaves in digital effects including holograms. He kindly agreed to an interview.
Events INSIDER: I love magic shows, but not everyone, remarkably, has seen a magic show for adults. What do you tell people on the fence?
Adam Trent: I designed this show to be a magic show for people who did know that they were fans of magic. It's a combination of music, magic, and comedy. If you like magic, you'll like the show. If you don't like magic, you'll like the show. The biggest compliment that we get, every single night from dozens and dozens of people, is, "We weren't going to come to this, we didn't think that we'd like a magic show, but there was so much participation, so much comedy, so many things that were not necessarily magic." It's really an entertainment show first and magic is a vehicle that it's surrounded by, but it's certainly more entertaining than tricky.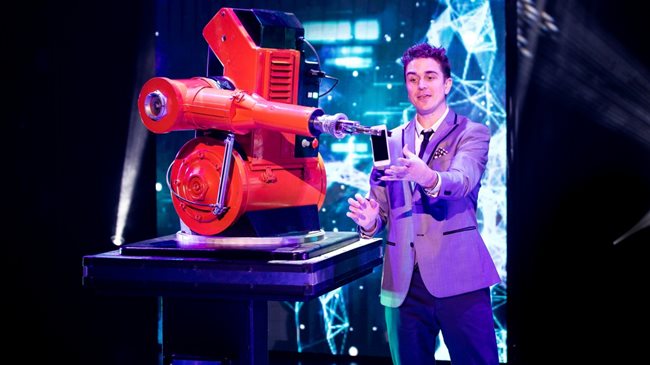 Events INSIDER: You take a high-tech approach to digital effects that you wouldn't normally see in a show like this.
Adam Trent: Yes, we're doing things that are not only new to magic shows but new to theatrical touring shows in general. We're doing live hologram projections, like the Tupac hologram that everyone went nuts for. Only it's an Adam hologram. I've got large LED screens where I clone myself; I teleport across the stage. I'm doing a lot of "out there" magic effects. So for people that have seen a lot of magic shows before, there's going to be lots of stuff that they've never seen in any other magic show in the world. And if it's your first magic show, it's the big, fast-paced spectacular magic that people are used to with The Illusionists. It's big production magic. It's not just close-up card tricks. We have some of that, but it's new magic.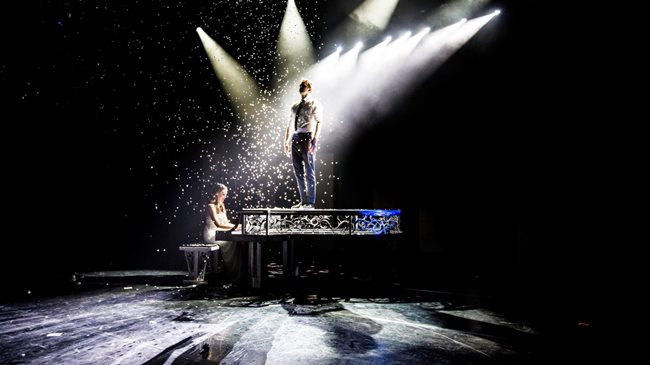 Events INSIDER: What else should readers know?
Adam Trent: It's very rare that large scale magic shows tours the US. So it's a chance to see big scale magic in your back yard and not have to go to New York and spend a couple hundred dollars per ticket. So I encourage people to bring the whole family. It's not a show that's for kids, so it's not cheesy and corny, but it's a show that's kids are welcome to come to and will enjoy.
Events INSIDER: Thank you so much.
Adam Trent: Thank you.