Where to Go For Authenticity and Classy Adventure in the US Virgin Islands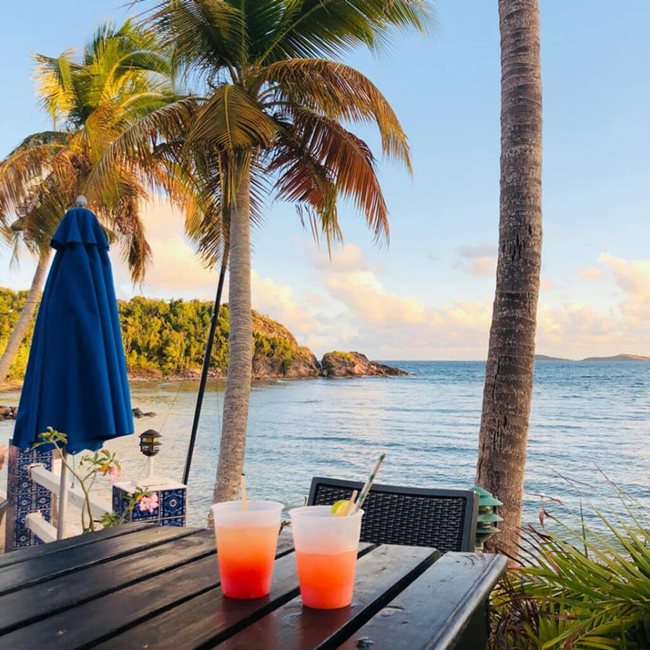 Based in the Caribbean, the US Virgin Islands is a paradise that, like their neighbor Puerto Rico, Americans can visit even without a passport. And like Puerto Rico, they suffered two terrible hurricanes in 2017, but tourism has bounced back.
Tourists generally start with St. Thomas, the main island, which has more amenities and a shopping district in the only big city of the USVI. They may also visit nearby St. John, which is more isolated and thus less crowded. The third major island, St. Croix, is too far to conveniently include, and gets a fifth of the tourism, which means fewer services but more authenticity and isolation. Recently, I visited St. Thomas and St. John, reviewing 21 destinations.
Although you can take a cruise ship to the USVI, the islands deserve several days, not several hours of your attention. You'll find destinations all over the island, but two areas will draw your attention the most: Charlotte Amalie, which is the capital city, and then the east side of St. Thomas. Renting a car is a great idea, because you can get anywhere on St. Thomas in a half hour, and we were warned by locals that taxis are too expensive. St. Thomas is only a 32-square-mile island, and there's only one airport. Pro tip: Use a car rental agency that gives you permission to drive across the ferry to St. John. Another pro tip: Locals told us that the Fruit Bowl in Charlotte Amalie and the Food Center in the Southeast are trusted grocery stores where you needn't worry about illness.
Since we came to the islands for their crystal-clear waters and unspoiled beauty, spending time in Charlotte Amalie was not our first instinct. But you'll find plenty of restaurants, and an entire shopping district that ranges from a handmade bazaar of trinkets up to an entire district of jewelry stores. Visit the Pirates Treasure Museum (5 stars) which is great fun, with accessible and interactive exhibits about pirate history, but is also genuinely educational, not dumbed down for tourists. They display hundreds of items recovered from actual shipwrecks. By taking advantage of their natural paradise, you owe it to the people of the Virgin Islands to learn a little of their history, at the Pirate Treasure Museum or by visiting an old slave plantation.
Then take the Skyride to Paradise Point (4.5 stars), a gondola that takes you up 770 feet to a shopping mall with restaurants such as Taste (4.5 stars) that look over the bay, the cruise ships, the mountains, and the ocean beyond. If you only have a few hours in St. Thomas, you will want to take in that long view. Pro tip: Wednesdays is locals' night at Paradise Point, when you're less likely to be crowded and more likely to meet "real" people outside the tourist industry. Pro tip: Don't park at the Havensight Mall for the pirate museum. You'll get towed. Instead park to the lots either left or right on the same side of the street. And the Skyride has its own parking lot. For the shopping district, park at the Fort Christian parking lot.
Also in the city, get the island's best pizza at Cafe Amici (5 stars), where every meal has a unique twist and beautiful presentation: appetizers, entrees, and dessert. And if you aren't comfortable swimming, you can rent a scuba scooter and go motoring around underwater with Aqua Adventures (5 stars PLUS), whose staff showed remarkable kindness and customer service.
You can find beaches and take tours all over the island, so you wouldn't stay in the bustling city to find these things. But the traffic of the cruise ships do attract some of the islands best tour companies to have a base in the city. Go out with JJ Divers (5 stars PLUS), which also has a meeting point to the east of the island, for snorkeling or underwater diving. Whether you are completely new or heading for a SCUBA certification, they have the combination of energy and expertise to make your ocean outing a genuine adventure, and are your best shot at seeing sea turtles and other larger sea life. When planning our trip, JJ Divers went far beyond the call of duty helping us get oriented and understand the islands. That is a high compliment since generally speaking (as with any tourist economy) locals were already so helpful. They also made us the most comfortable in our half-day outing; we really felt part of their family. And they also offer the craziest tours such as diving to catching live lobsters. You can see all the way even 40 feet down in the clear water anywhere in the USVI! Pro tip: If you are considering real scuba diving, you will need to prepare with book learning and some shallow water practice dives.
To us, the action in St. Thomas is outside the city on the east of the island. That's where you'll find the largest cluster of top-rated resorts, attractions, and tour companies. In the Northeast, they have Coral World Ocean Park (5 stars PLUS), the only MUST DO attraction and one of only a few "attractions" in St. Thomas, the others being the Skyride, a zipline, and a few small museums and former plantation sites. Coral World is the best aquarium that you have ever seen. It is not only entirely outdoors, it is merged with the ocean, and offers stunning animal encounters where you can swim with sea turtles, with a sea lion, and try underwater diving with no experience. It is located at Coki Beach, to us the best beach in St. Thomas, a place you can go snorkeling and see beautiful fish in water shallow enough to stand, or an amazing variety including some larger sea animals just a 2-minute swim from the beach.
There you can rent snorkel equipment from the Coki Dive Center (5 stars), or go on a boat tour to snorkel or scuba, which they teach. You cannot go wrong with the laid-back laughs and great friendship at Coki Dive. Pro tip: when getting your scuba certification, consider a shallow beach like Coki Beach for your "confined water" dives, which is more comfortable and enjoyable than the chlorine water of an indoor pool stinging your eyes. A short walk from Coki Beach is the Margaritaville Vacation Club by Wyndham (5 stars), a resort that is themed after the island music of Jimmy Buffet. While the resort is cheesy, and we were put off by its glorification of alcohol, it is undeniably comfortable and a good balance between luxury and price. It also contains our favorite restaurant in the US Virgin Islands, Margaritaville Restaurant (5 stars PLUS). Who would have thought that our favorite restaurant would be a chain with a Disneyfied theme? Well, it is more classy than you think, and has ocean views and service to die for. Make sure to get the Volcano Nachos and key lime pie. This combination of resort, restaurant, beach, and dive shop, all within walking distance makes Northeast St. Thomas our pick for destination. You'll also find Shoreline Bar & Grille (4.5 stars) there, the restaurant that is so directly on the water that you can feed the giant fish. They go crazy for your leftover chicken wings bones!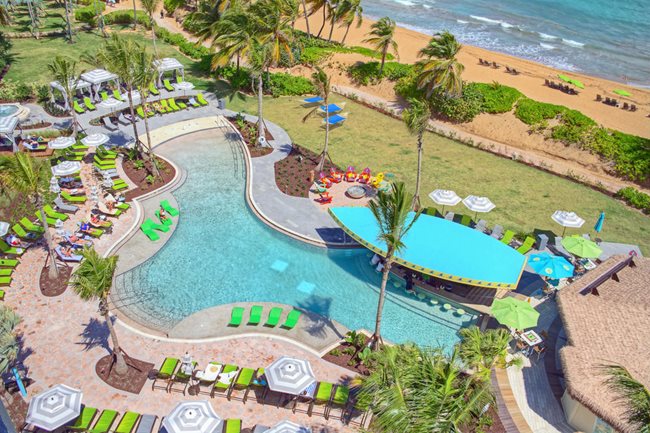 There are many other destinations to choose from, however. Secret Harbour Beach Resort (5 stars), has more amenities than other resorts, including an entire dive shop and tour company on site! Aqua Action (4.5 stars) can also rent you snorkel gear or take you scuba diving, either just for fun with no experience, or on the track to scuba certification. Like other resorts, Secret Harbour has its own private beach and a restaurant, the Sunset Grille (5 stars). It is well named! Facing directly west, there's no better place to eat while watching the sunset. Pro tip: don't scuba within 24 hours of leaving the islands by airplane.
To the southeast, you'll find the Red Hook region of St. Thomas, which has the only other shopping district on the island. Dine at XO Bistro (5 stars), which served the best cheese board I'd ever tasted, and every dish had a signature theme, scoring a sensational 5 stars despite being a mall location without a view. There is a lot of competition for great restaurant views on the island, for example Caribbean Fish Market (5 stars), where the waiter may tell you "Life is Amazing" and the lobster makes you say, "Oh Wow!" despite yourself. Stay with the luxury suites of Blue Octopus Properties, for example Casa Azul (5 stars), which was spacious and opulent without being pretentious, with access to the private Sapphire Beach. Or take a tour with Virgin Islands EcoTours (4.5 stars), your best bet for a tour that is more than adventurous, but educational too. They'll take you kayaking, hiking, and snorkeling through the Caribbean ecosystems.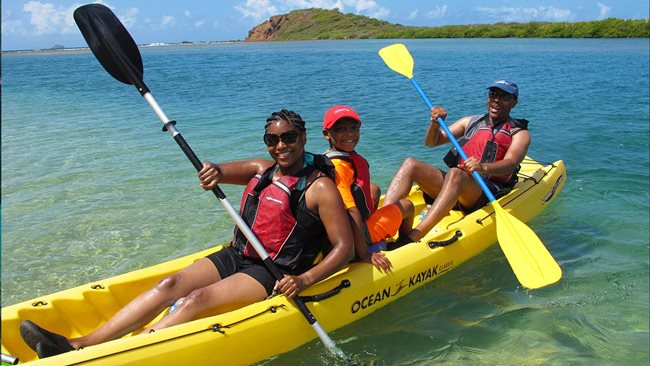 To the South, we recommend Bolongo Bay Beach Resort (4.5 stars), which is more family-oriented and offer discounted value rooms. They also have a private beach with snorkeling and other rentals, and try the ribs at their restaurant, Iggie's Oasis (4 stars), which features live music. Pro tip: bring ear plugs, because you'll find wild roosters all over the island wanting to wake you at dawn.
Although you'll find even more beautiful and less touristy destinations on the neighboring island of St. John, if you are short on time, you can skip it without remorse. That being said, I personally would rather have a St. Thomas East and St. John vacation than a St. Thomas East and Charlotte Amalie vacation. You don't travel thousands of miles to go shopping, right? If you can afford it, stay at Gallows Point Resort (5 stars PLUS), which was the most luxurious place we stayed. Even the showers are huge and come with a little art gallery. Even though Gallows Point Resort was small and had fewer amenities than elsewhere, it is centrally located in Cruz Bay, a walking district with a hundred cute shops and restaurants.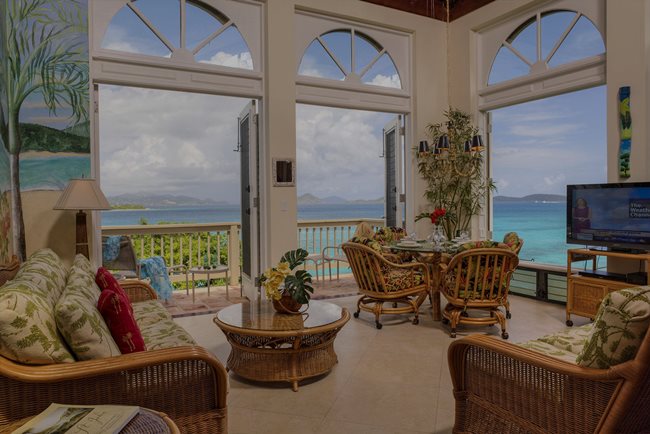 On St. John, you can walk from Cruz Bay to Honeymoon Beach. Rent a chair, SUPs, kayaks, floats, hammocks, or snorkeling equipment from VI EcoTours. Or drive to Coral Bay, which is sleepy but very nice. Maho Bay is less crowded, but Trunk Bay has more services. Show respect to the islands by visiting the old slave site, the Annaberg Sugar Plantation Ruins. Although we heard that the Reef Bay Trail was a good hike, for the most part you are enclosed in the jungle without long views, the plantation ruins aren't much to see, and we found it exhausting to hike more than four miles round-trip, up and down a steep mountain trail in the heat. Definitely don't take this route without a tour guide from the Virgin Islands National Park to lend education and fun, but even then, your time is better spent snorkeling, we think.
Although I tend to prefer active and museum vacations stacked with culture, the US Virgin Islands are so peaceful that you will let go your grip and relax even if you resist idleness. Pro tip: make time in your vacation to just do nothing and enjoy your resort with its private beach, something we wish we'd done. We were told, but didn't get to visit, some top-rated places that are still rebuilding after the hurricanes, including Caneel Bay, Cinnamon Bay, Blackbeard's Castle, Sugar Bay Resort & Spa, and The Ritz-Carlton. Try ziplining at Tree Limin' Extreme Zipline St. Thomas, the Phantasea Tropical Botanical Garden, Parasail Virgin Islands, and St. Thomas Flyboarding at Lindbergh Bay. You'll need to be a confident driver to rent a car in the USVI, where you drive on the left side. And their mountain roads, can be hair-raising. They're hilly, and in places you come to a little rise that you can't quite see over. Typically, there's no sidewalk or even a breakdown margin on the side of the road, so be extra aware of pedestrians.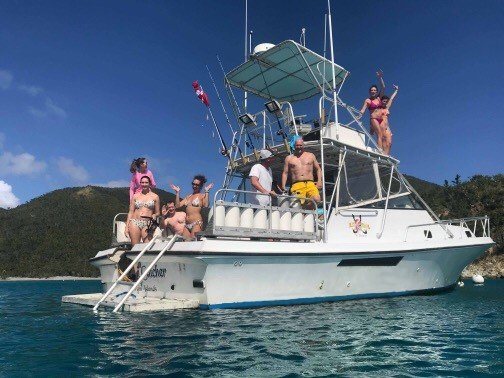 Locals also recommended that we visit "Mountain Top", for good view of Magens Bay and the biggest store on the island. We could have toured Hassel Island with the historical society, or visited Honeymoon Beach on Water Island (a different Honeymoon Beach than on St. John). You'll see wild iguanas all over the island. They are friendly.
A recommended itinerary is:
• Day 1. Land and recover from the flight.
• Day 2. Visit Charlotte Amalie for Scuba Scooters with Aqua Adventures, then the Pirate Museum and Skyride to Paradise Point for the view. Eat at Cafe Amici.
• Day 3 and 4. Go on boat tours, either snorkeling or try scuba diving, with JJ Divers or Coki Dive.
• Day 5. Nothing. Relax and snorkel at a public beach or at your private resort. Or go parasailing or flyboarding.
• Day 6. Spend all day in St. John. Snorkel at Trunk Bayor Maho Bay, and visit an old slave plantation. Then walk the shops of Cruz Bay and dine there.
• Day 7. Go east to Coral World and Coki Beach. Rent snorkeling gear from Coki Dive. Eat at the Margaritaville Restaurant.
• Day 8, take some extra time on St. John and go on a tour that's educational as well as adventurous with VI EcoTours, which has bases both on St. Thomas and St. John.
• Day 9, take a snorkeling and sightseeing tour to the British Virgin Islands with Calypso Tours. You'll need a passport and $75 each in cash for a customs fee.
The islands are back in business for tourism. We only met a couple of people who complained about power outages, and although a few places are still rebuilding, the majority of tourist destinations and services are ready for visitors. We had zero trouble on the islands related to the recovery. If you can afford it, you'll want to stay at a resort with its amenities rather than an AirBnB, but it was a strange experience to exit our well-manicured private grounds and go into the rough of St. Thomas, which is impoverished, with front lawns and many buildings partly dilapidated. The best thing you can do to help your fellow Americans is to travel to the Virgin Islands and spend money there.
For more, see visitusvi.com.