Gatorland is Orlando's #1 Attraction for Pure Fun (5 stars PLUS)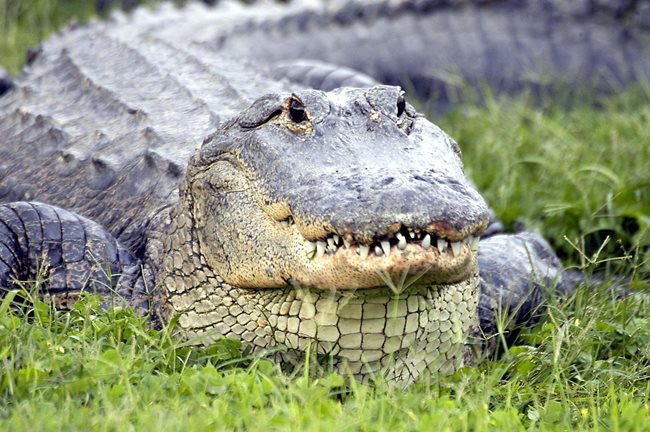 Orlando is America's vacationland, with some of the world's best attractions. On one end of a spectrum are the most man-made attractions, Universal Studios and Disney World. They are huge extravaganzas, but it takes real work (and money) to get through them, and you can go a whole day without seeing a tree that wasn't planted. On the other end, Orlando has great natural beauty, but that is sometimes impractical or lacking amenities. Gatorland sits in the middle, convenient but also natural, and is pure joy from start to end. No wonder it's called Central Florida's best half-day attraction.
Of course, as a visitor, you'll be thrilled to see alligators up close, and the staff reflect that emotion back to you. Gatorland has the best energy that we saw in our week-long Florida trip. Call up their voicemail system to get a sense of it, as the voice says, "Yee ha! Are you ready to 'rassle some gators?" I'm told that is their CEO talking. Every staffer at Gatorland, even the custodians and landscapers will greet you with a happy shout. They have an absolute mastery of taking you on a wild ride.
Gatorland is a half-day attraction that hasn't grown to the level of needing a shuttle just to bring you in from the parking lot. Arriving is hassle free. Just park out front and walk in. It's free! Then get yourself ready for more alligators that you can shake a stick at. You can see a ton of wild alligators right out in the open. Staff swear they can't climb fences. You'll see giant man-eater types and lil' baby gators too.
Also known as the "Alligator Capital of the World", Gatorland was created by Owen Godwin in 1949, way before Disney World opened in 1971. At first it was just a burger shack with a mud pit. So you'd buy a hamburger and go out back to watch the alligators while eating. Then it grew and grew.
The 110-acre park has an extensive zipline system, 1,200 feet, including the only handicapped accessible zipline in the United States, where you soar above alligators. Special packages allow you to get right up close. I don't know how that is possible or safe! But you can throw meat to an alligator, without any barrier between you. Susanna and Brandon introduced us to Tripod, an alligator who had eaten four dogs and was serving a life sentence inside. And there's even the Gator Wrestlin' Show, a sand pit where a professional staffer wrestles an alligator, tapes its mouth shut, and then you get to "ride" it and take photos.
They also have Stompin' Gator Off-Road Adventure, an insane all-terrain vehicle ride where staff pretend to steal the ATV, rebelling against authority, and go off path into the swamps on a joy ride. It's wacky and wonderful, like taking part in a Warner Bros. cartoon. Staff ham up the antics and know just how to drive through a pond with 130 alligators, and along bumpy dirt paths to make you feel like you're on a roller coaster without the steel supports. Kudos to TJ and Chris for keeping us in awe, wondering, "What is happening??"
I don't have kids and I am skeptical of locations, for example SeaWorld, that are so kidsy that adults may be bored. Gatorland is great for adults, too. You will learn a lot. Boy, you will get some great alligator encounters. And there's plenty of kid stuff including a playground, face painting, a water spray park with a huge air tunnel that you walk through to dry off. And you will leave slightly stunned with a goofy grin, wanting to tell all your friends. I just read they have albino alligators too. I've got to return to see that. They have snakes, parrots, and panthers, too. You can buy snacks but they don't have a sit down restaurant, or even a cafeteria I believe.
Less expensive than Discovery Cove, more convenient than the big theme parks, and with outstanding park staff, I gladly give Gatorland a rare 5-stars PLUS, my highest rating, making it a must see. You've gotta see this.
Read all 11 of my Orlando reviews and suggestions, and find more at www.gatorland.com.