Cirque du Soleil OVO Brings Wonder and Laughter (5 stars)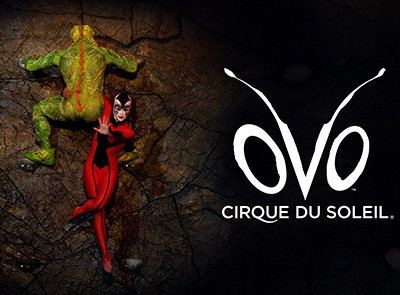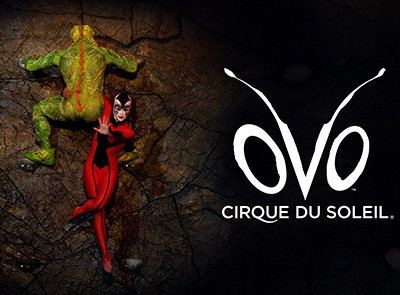 Cirque du Soleil is back in Boston this week for a limited run, September 6-10 at the Agganis Arena. Based in Montreal, and featuring performers from all over the world, this particular show (there are many) is called Ovo, and it's about the world of insects and the eggs they lay.
Although the show is broken up into acts like most circus shows, and there isn't really a story, each act is themed with costumes, music, and set design to match the insect theme. You'll find acrobats, jugglers, contortionists, clowns, and much more. I found myself saying "Wow!" involuntarily a number of times, and the interactions between The Ladybug and her suitor kept us laughing. (I was bit surprised though when the clowns tried to murder each other, Tom and Jerry style.)
My favorite act was the ants, women who juggled objects — and each other! — with their feet! The aerial dancing was breathtaking, and the big finale was acrobats running up and interacting with a giant wall, propelled by power trampolines. The most difficult stunt seemed to be the tightrope walker. You've never seen anything like this before. And the giant floppy worm acrobat. And so much more.
Don't walk, run to Agganis this week before the show leaves town! An easy 5 stars.