Cirque du Soleil: Luzia Amazes with Mexican Feats and Feelings (5 stars plus)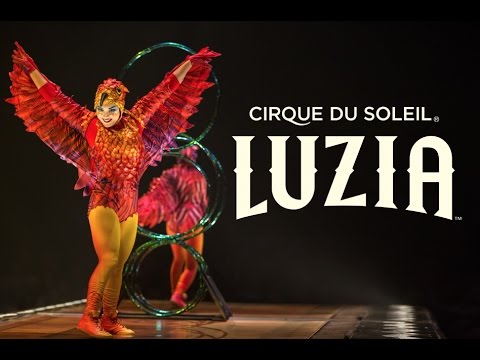 I've seen other Cirque du Soleil shows, and Luzia is the best one yet. The show is themed like Mexico and when you arrive you'll find an outdoor area where you can sample free chicken tacos, ice cream, drinks, and take your photo with the mariachi band and dancers dressed in bird costumes. Toilets are a step up from the usual portable toilets.
Inside the big top, you'll find gift shops, alcohol, and carnival food, including popcorn and nachos, but if you want a real meal there are restaurants in the Suffolk Downs area. Then take your seat in the surprisingly small circular space where every seat is close to the stage with a good view. You can walk right up to the stage and check it out while you wait.
There are two reasons why Luzia is the best Cirque du Soleil show that I've seen. First, it's more accessible to an American audience. Based in Montreal, the circus has a Canadian twist that can sometimes be too dark and surreal. Although I still gave it 5 stars, I found Cirque du Soleil: Kurios to be too strange to me, including for example a dismembered llama head on a stick. With Luzia, the show contains astounding and colorful costumes, exotic props, and lighting that is awe-inspiring while grounded enough to better fit the Mexican theme. A desert scene has clowns in cactus costumes, a giant Aztec-looking sun disk, and bird people. It's not a real story with a character arc, but you're getting it, Cirque du Soleil! Great job.
On stage, the stand-in for the audience is The Traveler, a clown who enters this magical land by parachuting in from above, and then witnesses all the acts with awe. They are indeed awesome! The second reason why Luzia is a cut above even other Cirque du Soleil shows is that they introduce water into the acts. Rain flows from a long metal bar high up at the top of the big tent, and it's computerized so that as the rain falls in a sheet of water droplets, they can create shapes in it. It's astounding.
Astonishment is the main effect of the show. You'll find yourself constantly exclaiming "wow!" without intending to. You'll find on stage, for example, a life-sized horse and jaguar, puppeted by humans in black. While a giant butterfly floats, acrobats jump while running on a conveyor belt. As the stage turns, it feels like they're jumping right at you. It's beautiful and moving to find performers on trapeze and spinning inside Cyr wheels, a kind of giant hula hoop that an entire standing up person can fit inside, while the rain falls around and on them. Meanwhile, the lighting effects and staging evoke the desert, the beating sun, the rain, and the rainforest. Even in-between acts, it's a treat to watch them dry off the stage.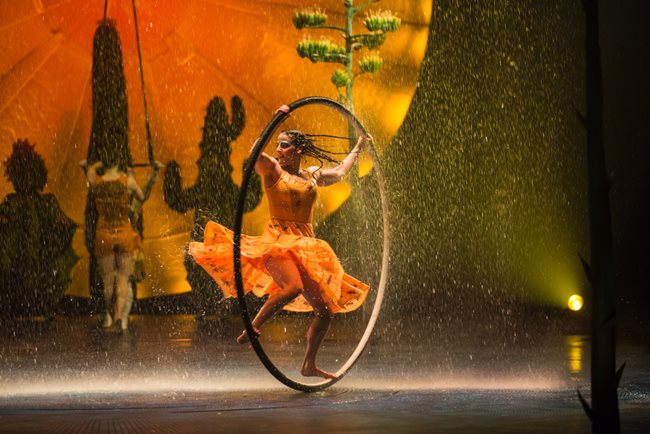 All this and I've only described such a small part of the show, which runs 2.5 hours including an intermission so that you can buy food and drink. Live music includes beautiful singing in Spanish accompanied by a tuba, accordion, guitar, and trumpet. Some 14 stunt players come out to kick soccer balls around in mind-bending ways. A contortionist imitates a snake on stage making me fear for his liability insurance rates. Don't twist like that! Dancers climb tall poles, flipping and sliding. An aerial straps dancer, hanging from wrist straps, flips his legs and long hair in powerful arcs, so that when he's lowered into a pool and raised out again, water goes everywhere, showcasing his energy. I was glad to see that each performer comes out to play supporting cast during the show. They don't just do their one act and coolly let the stagehands do the grunt work. Best of all was the strongman with a carnival mustache who joked around with the crowd making funny faces while pulling off feats such as standing on one hand some 40 feet above the stage.
Between the strength, the flexibility, and the talent, Luzia is not only world-class but at the top of the game. Circus doesn't get any better than this. Then adding the costuming, staging, lighting, sound, the live music, created such beautiful scenes and my friends cried from the beauty of it. You really do feel transported to a magical world. I haven't even mentioned yet the rapid spin juggler whose props twirl like car wheels, and the giant swing acrobats who genuinely made me cower with how close they came to falling off the stage (but didn't) as they flipped directly into the audience. (And that's every part of the audience, as the stage turns.)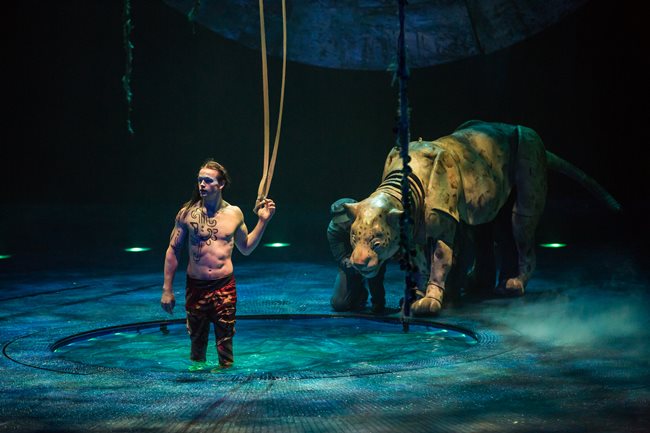 It's hard to find any fault with the show. The cast is diverse, but is drawn from all over the world, instead of primarily from people of Mexican descent. It must be hard to get a license to serve food, but we would love to have eaten a real dinner on site. The show is done almost completely without speaking, making it harder to follow. I suppose they do that because they tour so many countries, and from the tradition of mimes. (Note to mimes: the invisible wall thing has been done before. However, much of what the Traveler did was gut-bustingly funny, especially when playing with the rain.)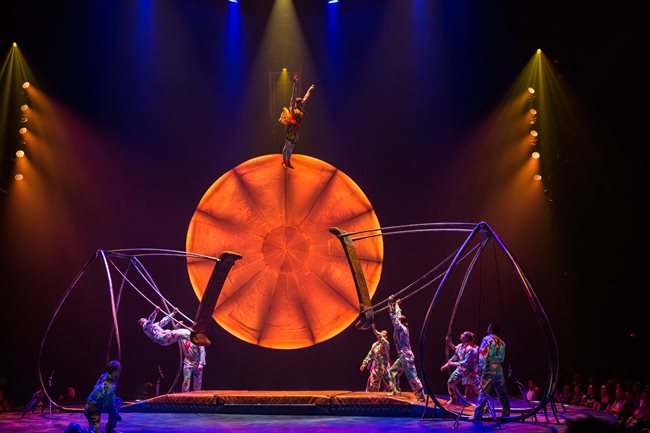 The show is safe for kids, but unlike many circuses, it's fascinating for adults as well. Parking and traffic on the fairgrounds were no trouble. Even if you need to drive in from afar, do it. I'm pleased to give my rare 5 stars PLUS rating, to a Cirque du Soleil show for the first time.
For tickets, see https://www.cirquedusoleil.com/usa/boston/luzia/buy-tickets and I'll be posting behind-the-scenes interviews all this next week.