Cinderella at The Boston Ballet Presents the Classic Fairy Tale 4.5 stars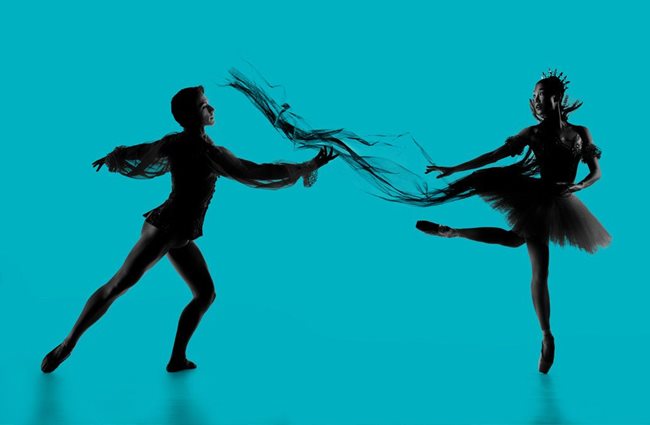 05/20/19 by
Matt Martino
Citizens Bank Opera House
Boston, MA
Who doesn't know the story of a poor, little girl oppressed by her wicked step sisters who goes to the ball via a magic pumpkin courtesy of her fairy god mother only to leave her slipper in the hands of her prince charming who opines for her love? Most people know this story thanks to the big mouse's animated version. What many people may not know is that the story of Cinderella is much older and crosses over many different cultures. A few may have read Grimms Fairy tales but, how many know that one of the oldest versions is actually from China?
Therefore this production of Cinderella by the Boston Ballet can boast a multi-cultural cast in the traditional ballet. One should get the idea that they simply cast the best dancers for our entertainment and put on the best show possible. So dance fans should get ready to settle in for a night of great Ballet, a live orchestra providing music and a classic story they all know and love.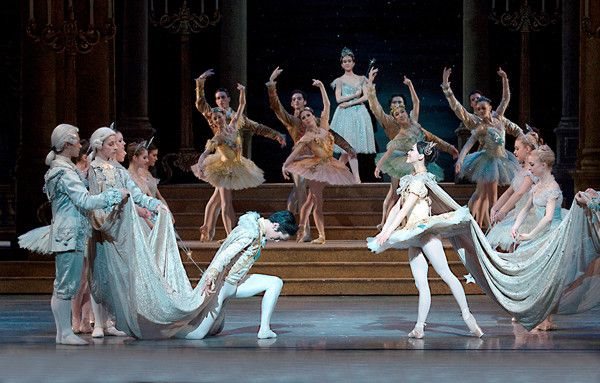 The story opens in the dark and oppressive world of our heroine, Cinderella. Her wicked step sisters (or should we say brothers) clearly see her as nothing but a servant. After getting dressed they are off to the fancy ball while Cinderella is denied attendance. Enter the fairy god mother as we dance through the seasons. Create one dress and then one carriage and we have a Cinderella ready for Prince Charming.
It should be noted both leads put on a stunning performing and make impressive entrances into the ball room. Prince Charming spins his way into the center making you almost dizzy and wondering how he does that. Cinderella walks down the stairs as if gliding on her toes. Overall this show emphasizes the dance and skill of its ballet performers while maintaining an air of spectacle that is not designed to distract from its talent. The wicked step sister steal the show as the comic relief easily becoming the most memorable characters as they intentionally ham up their performances as a way to show how much they need the Princes attention and subsequently the audiences.
Once our fancy ball is over, the clock strikes midnight and our Prince is left with but a slipper. I would say I won't reveal more, but you probably know how the story ends. There is something to watching the familiar in a new format that drives you to see new interpretations.
If there is anything to complain about, it's that there aren't enough spectacles. Modern audiences are now accustom to much more out of theatre productions and much more from what is a Disney tie in. The stage craft is adequate, just not over the top. I could see a similar production going up decades ago and for the more regular theatre goers, we get that technology advances.
The Boston Ballets puts on a great Cinderella that is fun for the whole family. It is great for families looking for an alternative to the Avengers and all things Disney. It is playing from now till June 8th at the Citizens Bank Opera House in Downtown Boston.
See bostonballet.org.