Casa Azul and Blue Octopus Properties Take Your Vacation to the Next Level of Luxury (5 stars)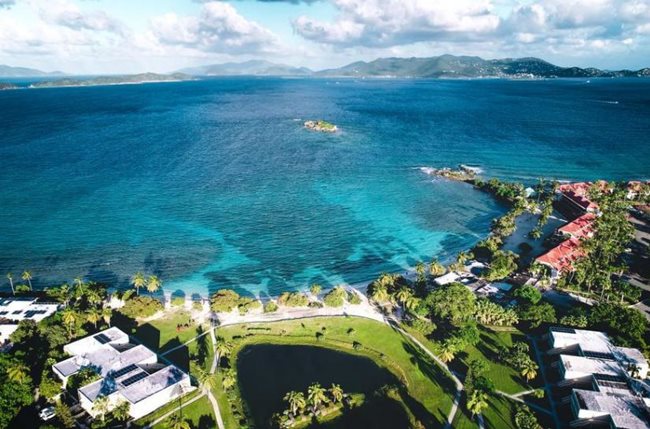 Blue Octopus hosts three resort apartments in the US Virgin Islands, including two based along Sapphire Beach. They are part of the Crystal Cove Beach Resort, but seems to be separately owned and managed. We stayed at the one named Casa Azul. Although the exterior could use renovation, inside you'll find a luxury apartment — it is larger than a suite. It was the largest and most beautiful place that we stayed in during our vacation. It is decorated artistically, but not garishly, with track lighting, and ceiling fans in every room. It's upscale without being pretentious.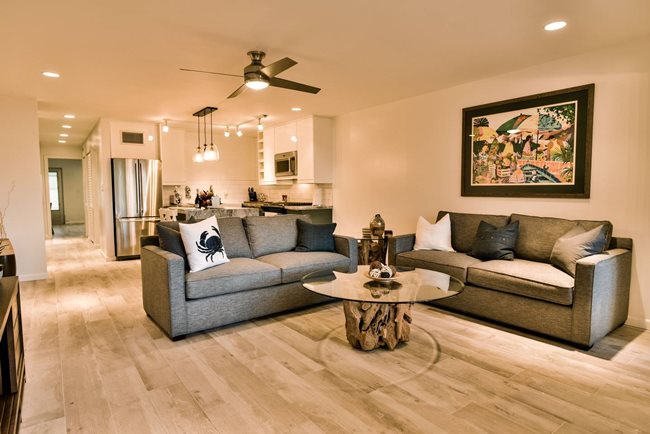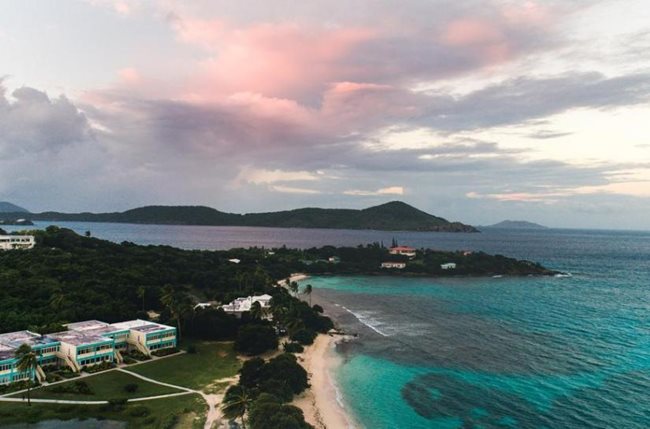 Casa Azul has a large sitting area and a dining room separated for privacy by a long curtain, and a kitchen with a large dishwasher, a large fridge, a large stove, and a coffee maker. Everything is oversized. You could host quite a big party here, or stay an entire week with no feeling of confinement. You get two full bathrooms, a hot tub, and of course central air conditioning. They really have thought of everything! You get a rack of spices, a toaster, cutting board and knives, a couple of umbrellas, board games, card games, books, and videogames. You get a free bottle of wine when you arrive, and can buy extra bottles of wine from the cabinet for $25 or spirits for $45. Blessedly, there are a washer and dryer in the unit.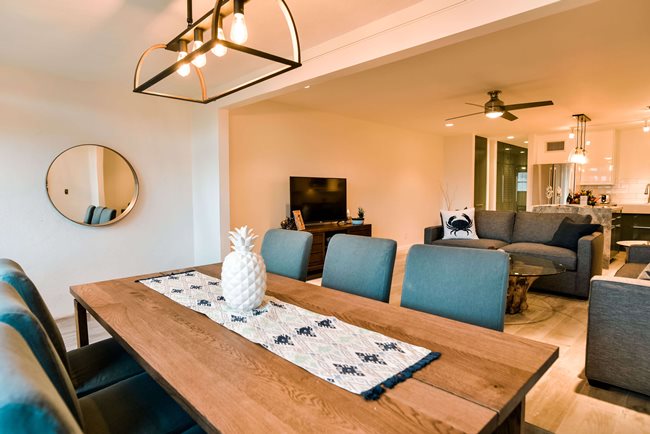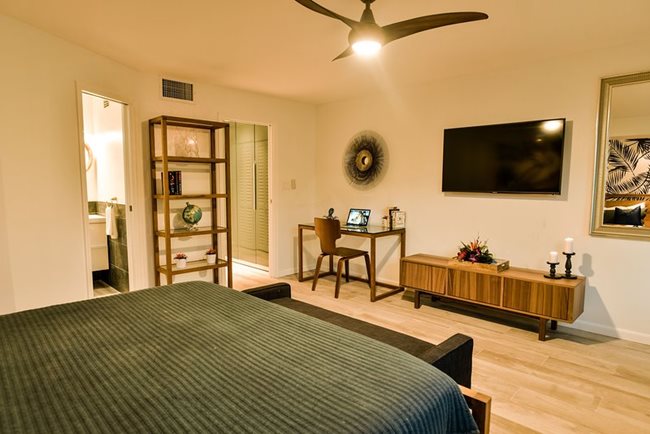 The apartment comes with a concierge, who if possible tries to meet you when you arrive, and is eager to answer questions. You'll find two sofa beds and a master bed, so it's good for two adults and up to four kids or a couple of adult guests. As part of Crystal Cove, you share a large outdoor courtyard, a grassy lawn, with a lake, and tennis courts, a small swimming pool, and what looked like a man-made pond, but not for swimming. (A stagnant pond breeds mosquitoes, and we did have a couple mosquitoes in our room, even though it was January.) We did get woken by roosters crowing around 5am, which is before dawn. Wild chickens and roosters range all over St. Thomas, so this issue is hardly limited to Crystal Cove.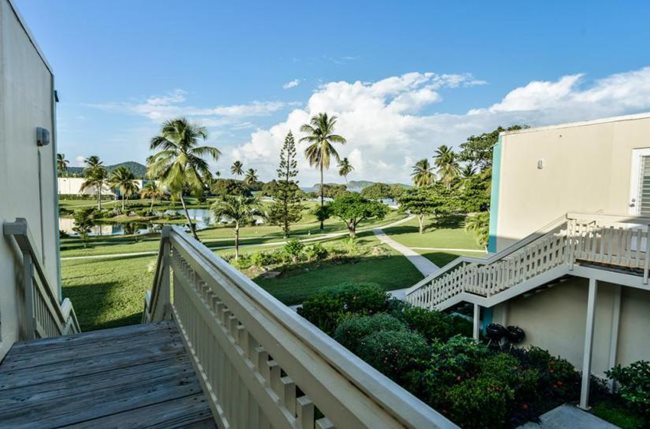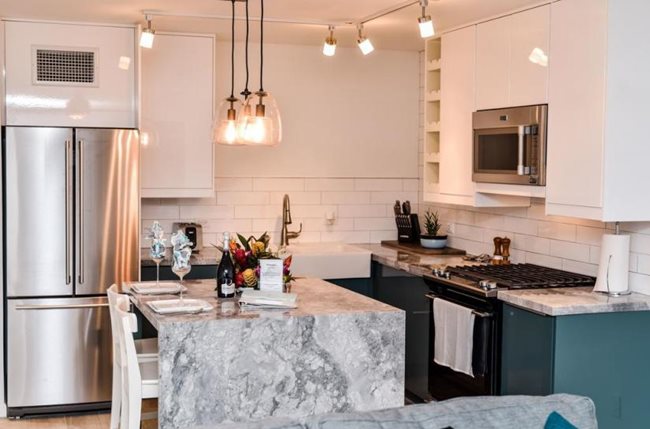 Take the path down to Sapphire Beach, a private beach with plenty of room for the tourists who were there. The view from the beach was incredible. There are islands. You see boats. You see distant villages. The seas are crystal clear. We saw a few young kids, but mostly older people, including some snorkeling, and nice big trees for shade. A staffer can get you a kayak, paddleboards, snorkel gear, or chairs, which are included with your room, and it looked to us like there are reefs and rocks in the water, meaning there's probably good snorkeling here. You'll also find outdoor grills for having a barbecue. Having to rush in and out, we had no time to explore farther, but they also feature the Sapphire Beach Bar, and nearby is Parasail Virgin Islands.
Blue Octopus's Casa Azul was the resort with the most comfortable interior that we stayed in during our US Virgin Islands trip. It comes with a mountain of special little touches and beach amenities, and with its lower pricing is a far better value than the similarly luxurious Gallows Point Resort. It easily deserves a full 5 stars.
See stthomasvacation.com.