Capron Park Zoo is Open and Delightful!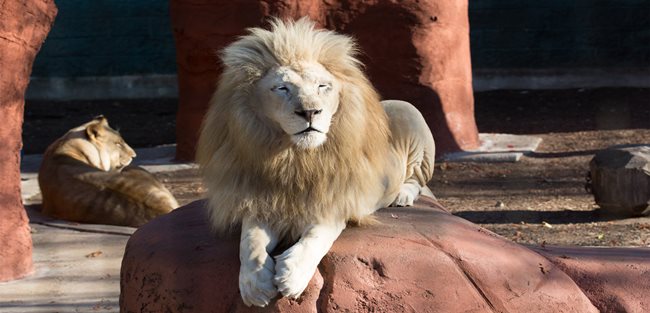 Now that Massachusetts is in Phase 2 of its opening, the Capron Park Zoo in Attleboro is open for visitors!
Although I haven't been to the Franklin Park Zoo, it's not hard to think that there could be crowding there, making it harder to keep a six-foot distance from others during the virus pandemic. So the Capron Park Zoo was the place for me, my first adventure since the statewide lockdown in March.
The venue is very well managed and has adapted to virus guidelines. Visitors are let in one at a time, so as not to crowd the ticket booth. The splash pad and indoor zoo exhibits are closed, so no rainforest building, sorry! Pathways are clearly marked with arrows in a one-way route, so that you don't have two-way traffic making it harder to keep a safe distance. They have used wood to fence off some areas, limiting people's natural temptation to cluster in the "best" viewing spots. Best of all, and thank goodness we live in Massachusetts where people appreciate science, the other visitors were well-behaved and didn't crowd us, especially as we arrived first thing in the morning, at opening time.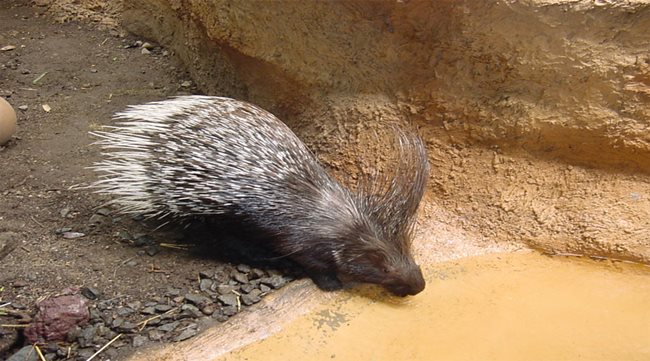 You'll see otters, emu, kangaroos, a red panda, lemurs, a leopard, lions, sloth bear, and so much more. A bit of patience is needed, as at any zoo, to spot the animals. You'll also see plenty of cute human kids with their parents. The paths are lined with beautiful orange and yellow flowers. Of course you exit through the gift shop.
With their indoor exhibits closed, you will only spend 30-60 minutes in the attraction. But there is plenty to see and the entire Capron Park to stroll, which has a playground.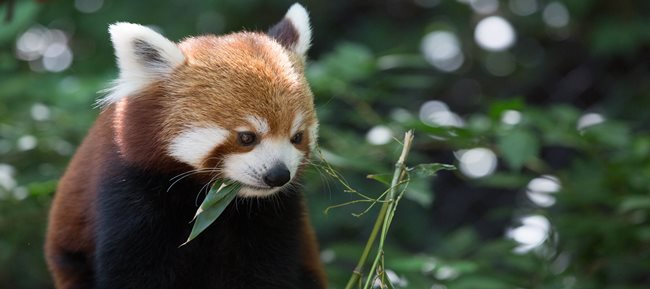 A visit is even more worthwhile on a Saturday when the Attleboro Farmers Market is in the park next to the zoo. There you'll find fresh produce including garlic, beeswax products and honey, breads and biscotti, lemonade, coffee beans, BBQ, marinara, Indian, and other sauces. Note to vendors: I'm not going to buy anything from sellers so disconnected from reality that their mask covers their mouth but not their nose.
The Capron Park Zoo is just a regional zoo, but it really packs a punch! No star rating — that would be unfair during this limited time of their being partially opened. Their indoor buildings will presumably be available during Massachusetts Reopening Phase 3, hopefully sometime in July. See my 4-star review from last year.