Bastille Day in Boston Celebrates French Independence with a VIP experience (4.5 Stars)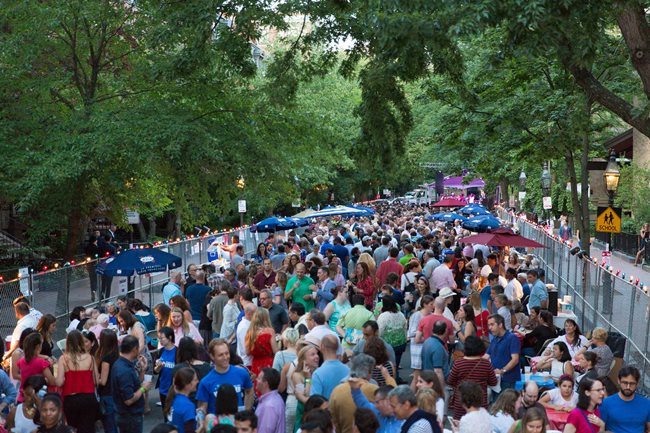 Much like the 4th of July is the day Americans celebrate ridding themselves of kingly control, so too do the French celebrate their independence on Bastille Day. On this day in 1789, French patriots stormed a prison, seized arms and began the French Revolution. The many Franco-Americans living in Boston head to French Cultural Center in Back Bay for a block party in commemoration of this day.
This event wants you to go home with new memories, ones that infuse French culture from food to drink to music. The block party has two ways to enjoy the festival. The first is through general admission which will get you into the main attraction area with the stage, vendors and other areas. However, if you want the full experience, VIP access to the French Cultural Center's private Garden Party is the way to go. You get unlimited beer and wine as well as samples of various French cuisines from sandwiches to appetizers to desserts.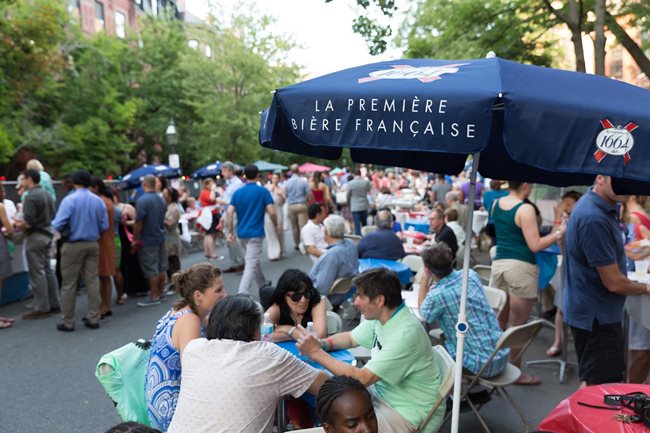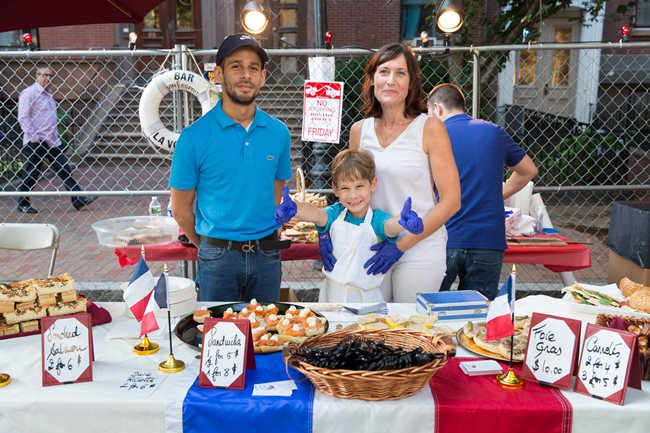 Among the authentic French food were several versions of crepes both savory — with filling including ham and cheese — and sweet for dessert with strawberry and Nutella, courtesy of Mr. Crepe, a well known restaurant in Davis Square. We sampled sandwiches, pate, macaroons, Belgium waffles and steak tartare.
The selection of French wines included Monticello, a wine tasted by Thomas Jefferson when he came to France, a white Sauvignon Blanc, and a red Merlot. There was even a French beer, Koeningburg, for more bourgeois drinkers. And of course they had the most famous of French potables – champagne! You can try something unique with their bubbly by flavoring it with syrups like peach flavoring.
The highlight of the party was the live music. Despite a flight cancellation, the band, Bon Bon Vivant from New Orleans, flew to New York and drove the rest of the way to play their brand of modern gypsy music. They were a lively cross of jazz, funk and rock. They were truly worth checking out.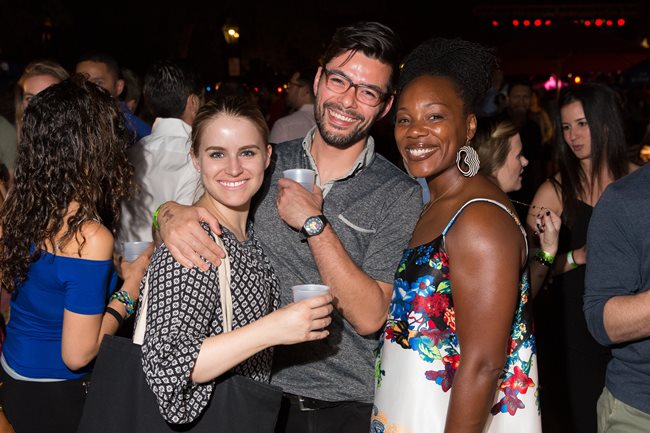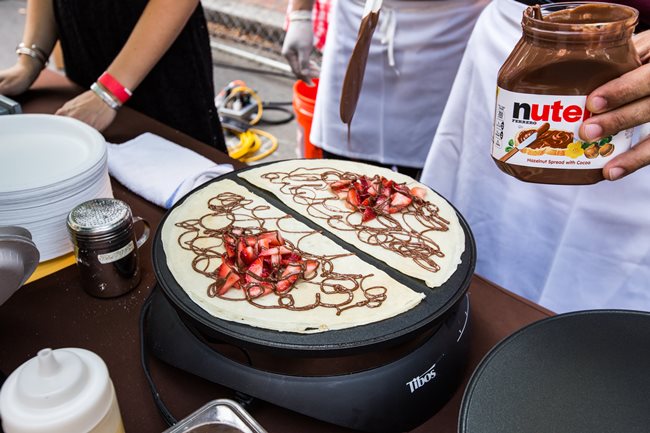 The second act was Shamarr Allen and the Underdawgs, also from New Orleans. Shamarr worked the crowd by constantly engaging everyone with lively cover tunes and original songs. The weather was excellent most of the day until a major down pour occurred. Rain didn't stop the dancing. The staff handed out ponchos and people got under wraps and continued to jam out to the tunes. It is a testament to how good the music was that they kept the crowd until the very end despite a near deluge.
Like all fundraisers, expect to pay more for Bastille Day than for an event of similar size. There are an abundance of street festivals in the Boston area, many of them free, and they are often over loaded with entertainment and activities. I would love to have seen more vendors, food, music, and space — the event is delimited by a fence so they can sell admission and because of laws about serving alcohol in public. Besides face painting there was not much else for kids that I saw. For this event I bet many people would love to have seen a mime!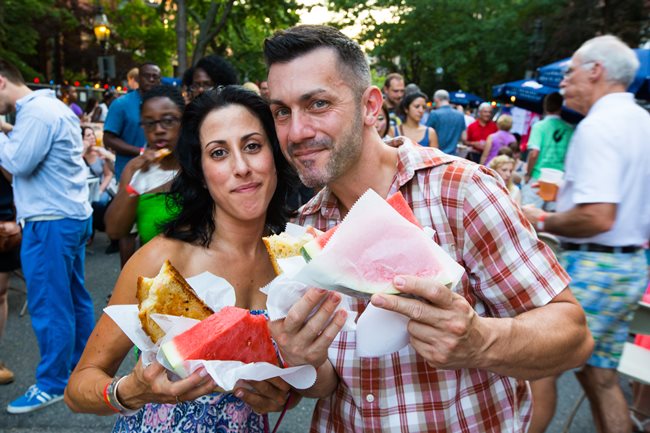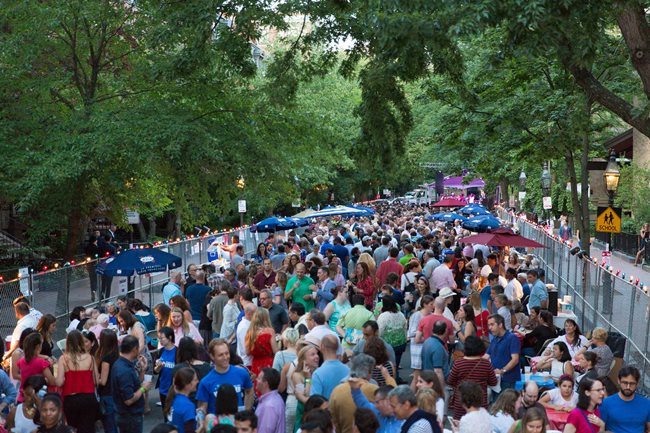 Overall, the Bastille Day block party was a great experience that satisfied the Francophiles of Boston with food, drink and music. The best aspect was the New Orleans music that kept the crowds dancing even in the rain. With a VIP experience, you truly get a revolutionary good time as well. Vive la France! 4.5 stars.
Coming up in 2019 at the French Cultural Center, which by the way is a local non-profit, not a French embassy: join a book club, or take a class to learn French culture or to speak French. And their library houses the second largest private collection of French books, periodicals, DVDs, and CDs in the United States.