7 Reviews for Summer Adventures in Vermont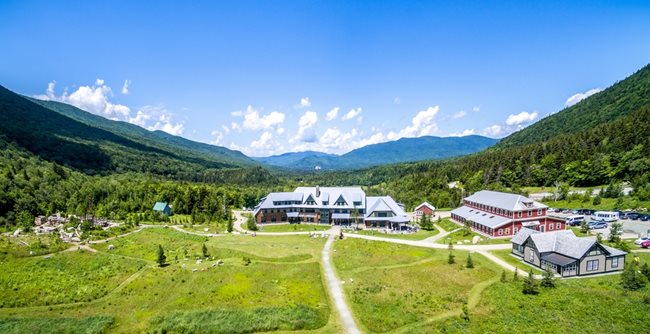 You get such great views driving up to Vermont, unlike Maine where your view is often blocked by trees. Right next to you on Vermont's highways you'll see colorful flowers including black-eye susans and Queen Anne's lace. Then in the distance, the mountains! And you'll pass farms and small businesses with plenty of color as well, from cow pastures and fields of corn to barns that are falling apart due to lax safety laws and the cost of demolition.
In Vermont, you can really get away from it all, with Vermont having the second lowest population in the United States (though only 23rd lowest by population density). Perhaps for that reason, its arts are untethered to the commonplace. The farther you get from the city, the farther you get from the ordinary. Vermonters are original. It is the state most likely to secede from the union, and the home of Bernie Sanders, the open socialist. Vermont has the most breweries per capita of any state and is known for its cheese and dairy products, being the home of Ben & Jerry's Ice Cream. In the winter, its mountains have New England's largest vertical drops for skiing. Compared to New Hampshire, it has more unspoiled beauty. Compared to Maine, it has more mountain amenities. It is a place you should know.
For hiking, stay at the AMC Highland Center at Crawford Notch (4 stars), a hotel on a hilltop that has 360 degree views of mountains on all sides, and whose staff can take you on guided hikes to learn about geology or ecology, or rent you equipment for your own hikes. Dinners and breakfasts are included with your stay, and they often have speakers or an astronomer come in the evening, or a campfire with s'mores.
If you have kids, you'll want to visit Smugglers' Notch Resort (5 stars PLUS), which has literally dozens of attractions and hundred of creative activities such as science experiments, bonfires, sing-alongs, outdoor movies, and Segway tours. They have three pool complexes, a tennis and family fun zone, three disc golf courses, a spa, mountain bike rentals, and restaurants! Smuggler's Notch will keep you busy all day, though don't forget that you are in Vermont and should leave the campus for hiking. And if the chaos that always follows kids drives you nuts, you'll need to explore the hidden retreats at Smuggler's Notch to get some space, such as two swimming holes with mountaintop views.
Delightfully, the ski lift at Sugarbush Resort (5 stars) is open in the summer. Just the ride up and down comes with such great views! You can ride up for hiking, or go up with your mountain bike to ride down the trails. Their luxury housing blew our minds, and condos are also available for purchase. Sugarbush is less its own enclave and better integrated with the towns of Mad River Valley, which are known for their arts. They've got a golf course, rec center with exercise classes and equipment, and pools, but we most appreciated the hot tubs at the Clay Brook Hotel. Pro tip: you simply must try the breakfast buffet.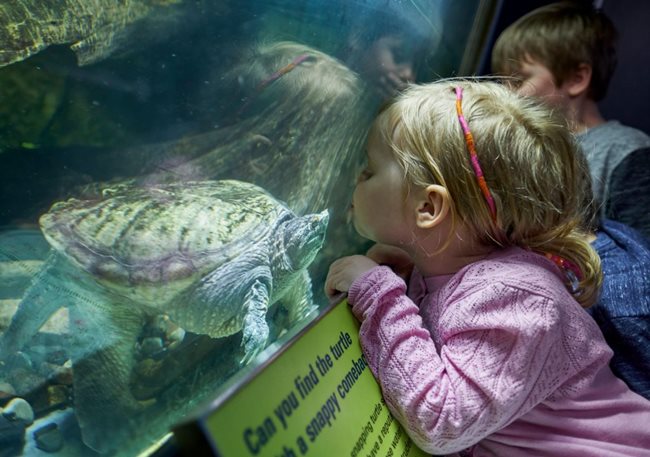 While you're exploring the great outdoors of Vermont, don't forget to soak up its culture, which is best found in the capital city Montpelier, and its largest city, Burlington, which is on the shore of Lake Champlain. There you'll find Local Motion (4.5 stars), a non-profit advocacy group with a bike rental shop. Get an 'electric' bicycle and you'll be propelled up the bike path, which runs along the lake, up to a secret island. Next door is ECHO, Leahy Center for Lake Champlain (4 stars), a science museum and aquarium. While it is small and very much for kids rather than the whole family, ECHO packs a punch for its size. Every single exhibit is interactive, and its notable for its focus on regional water geology and ecology, including you in Vermont pride.
Just west of Burlington, there is no better customer service than at The Essex Culinary Resort & Spa (5 stars). At its premium restaurants, Junction and The Tavern, we had life-changing pancakes. At their spa, even A-type personalities will relax. Make sure to try the free cookies and lemonade. Notably, you can take cooking classes at The Essex, in a professional kitchen with a professional chef! Just note, chefs are not made in one day and you may not come out ready to impress your friends with mastery over a full meal.
On your day in or out from Vermont, stop by the Vermont Marble Museum (4 stars). It's exhibits are aging, but they have so much heart that you'll fall in love with rocks, too. Especially if you come when their resident sculptor is on site, you'll learn a ton about sculpting and geology.
Also in Vermont, check out these places we haven't yet reviews:
This is far from a complete list, but in the summer you don't need to fly expensively to the Grand Canyon or get reminded how many conservatives live in Florida. Make Vermont your destination for a week, a break from city living that you can drive to in just a few hours. You'll rediscover a new part of New England culture that was inside yourself the whole time, in a liberal place where a gay bash means throwing a party.
See more travel reviews on the Events INSIDER Travel Page.