55 Holiday Winter Light Displays in New England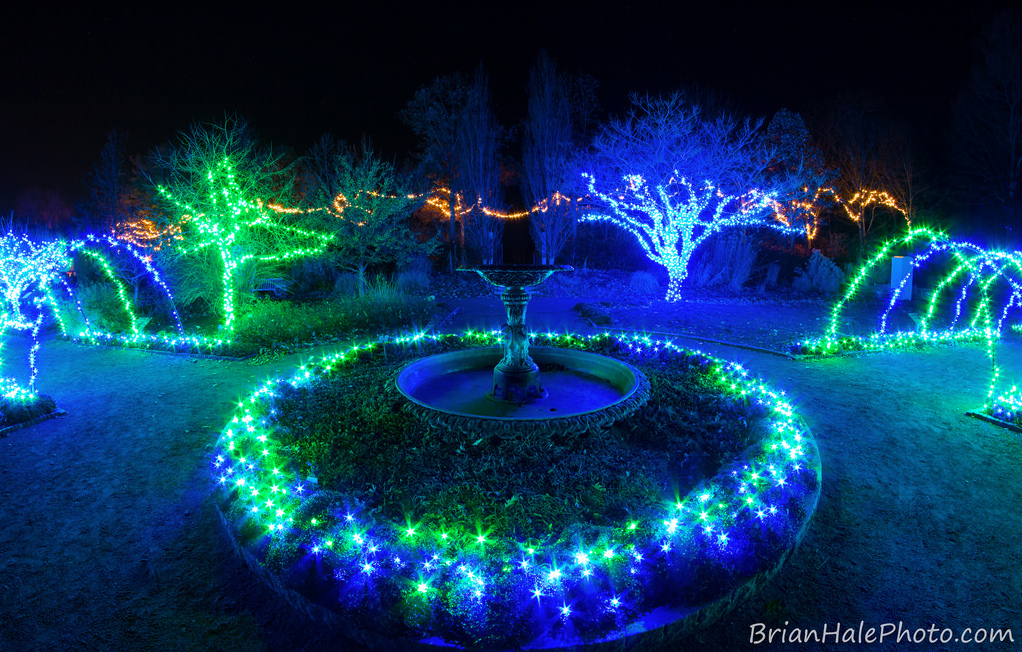 Don't just sit around this holiday season! Get out and see some winter lights. These attractions are open at night, with thousands or millions of lights to celebrate Christmas, but usually in a secular way, Frosty the Snowman, that doesn't completely alienate nonbelievers and those of other faiths.
"S" indicates something special is happening, like Santa visits or they'll have carolers.
Events INSIDER lists more holiday lights in New England than any other source. Enjoy it. Happy Holidays and Happy New Year!
| | | | | | | | | | | | | | |
| --- | --- | --- | --- | --- | --- | --- | --- | --- | --- | --- | --- | --- | --- |
| Holiday Light Displays & Santa Events | City | Rating | Fri 12/22 | Sat 12/23 | Sun 12/24 | Mon 12/25 | Tue 12/26 | Wed 12/27 | Thu 12/28 | Fri 12/29 | Sat 12/30 | Sun 12/31 | Mon 1/1 |
| Stone Zoo's Zoolights | Stoneham, MA | 4.5 | x | x | S | | x | x | S | x | x | x | |
| Holiday Landscapes – The Lights at Gudzevich Residence | Stoneham, MA | ? | x | x | x | | x | x | x | x | x | x | x |
| The Sachs Family Light Display | Bellingham, MA | ? | | x | | | | | | | | | |
| Candlelight Stroll at Strawbery Banke | Portsmouth, NH | 5 | | | | | S | S | S | S | S | S | |
| Gift of Lights at New Hampshire Motor Speedway | Loudon, NH | ? | x | x | x | | x | x | x | x | x | x | |
| Christmas at the Newport Mansions | Newport, RI | ? | x | x | x | | x | x | x | x | x | x | x |
| Winter Reimagined at Tower Hill Botanical Gardens | Boylston, MA | | x | x | x | | x | x | x | x | x | x | |
| Edaville Railroad's Christmas Festival of Lights | Carver, MA | 5 | x | x | x | | x | x | x | x | x | x | |
| Christmas Lights at La Salette Shrine & Center | Enfield, NH | 3.5 | S | S | x | | x | x | x | x | x | x | |
| La Salette Shrine Festival of Lights | Attleboro, MA | 4 | x | x | S | S | x | x | x | x | x | S | S |
| Lighted Winter Wonderland & Santas Big Party at Charmingfare Farm | Candia, NH | ? | x | x | x | | | | | | | | |
| Pawtucket Winter Wonderland | Pawtucket, RI | ? | | | | | | | | | | | |
| A Christmas Journey at the Worcester Ecotarium | Worcester, MA | ? | | | | | | | | | | | |
| Christmas by Candlelight at Old Sturbridge Village | Sturbridge, MA | ? | x | x | | | | | | | | | |
| Leicester Christmas | Leicester, MA | ? | S | S | x | | | | | | | | |
| Holiday Lights at Lake Compounce | Bristol, CT | ? | x | x | | | | | x | x | x | | |
| Six Flags New England Holiday in the Park | Agawam, MA | 5 | x | x | | | x | x | x | x | x | x | x |
| Bright Nights at Forest Park | Springfield, MA | 4.5 | x | x | x | x | x | x | x | x | x | x | x |
| Cape Codder Enchanted Village | Hyannis, MA | ? | x | S | | | | | | | | | |
| Heritage Museum Gardens Aglow | Sandwich, MA | ? | x | | | | | | | S | S | | |
| Santa's Trains at Look Park | Florence, MA | ? | x | x | x | | | | | | | | |
| Santa's House | West Springfield, MA | ? | x | x | | | | | | | | | |
| | |
| --- | --- |
| Quiet Corner Christmas | Brooklyn, CT |
| WinterFest at Connecticut Trolley Museum | East Windsor, CT |
| Holiday Light Fantasia | Hartford, CT |
| Karl's Light Show | Manchester, CT |
| Festival of Silver Lights at Hubbard Park | Meriden, CT |
| That House in Milford | Milford, CT |
| Lantern Light Tours | Mystic, CT |
| Fantasy of Lights | New Haven, CT |
| A Grand Holiday at the Mansion- From Victorian to Modern | Norwalk, CT |
| Lincoln Lights | Orange, CT |
| Lights On Lovley | Plantsville, CT |
| Holiday Santa Trains/Northern Lights Limited | Thomaston, CT |
| The Christmas House | Torrington, CT |
| Limington Lights | Limington, ME |
| Parade of Lights | Waterville, ME |
| Wilton Lights | Wilton, ME |
| The Nubble Lighthouse | York, ME |
| Horse and Wagon Rides at the Rocks Estate | Bethlehem, NH |
| Christmas at Canterbury | Canterbury, NH |
| Mousseau and Roy | Hudson, NH |
| Christmastime at Santa's Village | Jefferson, NH |
| Santa's Holiday Express | North Conway, NH |
| Christmas in Townsend | Townsend, MA |
| That Crazy Christmas House | Coventry, RI |
| Wickford Village Festival of Lights | North Kingstown, RI |
| Santa's Arrival & Holiday Parade | Providence, RI |
| Head Family Christmas | Rumford, RI |
| The Picozzi Family Christmas | Warwick, RI |
| Enchanted Village at Jordan's Furniture | Avon, MA |
| Waitsfield's Grand Illumination | Waitsfield, VT |
| Rutland Area Christmas and Holiday Lights Tour | Wallingford, VT |
| Christmas at the Farm | Woodstock, VT |