112 Halloween Attractions Near Boston This Week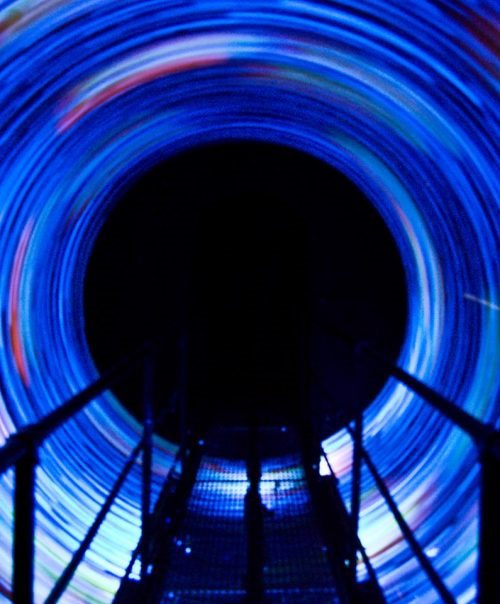 You asked for it, you got it! Find 112 destinations open this week, carefully curated. It's New England's largest list of Halloween attractions!
It's so boring just going to a bar with minimal decorations and getting tipsy for Halloween. Make this season an excuse to explore, to travel somewhere new, enjoying the crisp night air while it's still warm enough to do so. Take a hay ride, visit a haunted amusement park, ride a ski lift, or shoot zombie paintball. It's all there waiting for you. Now that's living life to the fullest!
Boston Metro
Mon
10/22
Tue
10/23
Wed
10/24
Thu
10/25
Fri
10/26
Sat
10/27
Sun
10/28
Jack OLantern Journey at Franklin Park (A?)
Boston, MA
Pumpkin trail, pumpkin carving demonstrations, pumpkin patch, food. drink, interactive experiences.
x
x
x
x
Ghost Ship Harbor (3 stars)
617-479-7900, Quincy, MA
x
x
x
x
Wilson Farm Hay Maze (C?)
781-862-3900, Lexington, MA
Daytime only hay maze with some decorations.
x
x
x
x
The 7-1-5 Haunted House (4 stars)
The715@yahoo.com, Canton, MA
They have not-so-scary kids afternoon events. Theyll MOVE in 2019. Also The 715 Haunted House
x
x
x
Frightful Fridays at Gore Place (B?)
781-894-2798, Waltham, MA
One-hour historic mansion tours with spooky stories.
x
Ewok Village (C?)
Canton, MA
2018: 5-8:30pm. Daytime event. Star Wars theme. One day only.
x
Pru Boo at the Prudential Center (2.5 stars)
800-SHOP-PRU, Boston, MA
One day event. Daytime. Kids thing in a mall. Trick-or-treat at over 50 participating stores. Face painting, magic shows, and activities.
x
Metro West
Mon
10/22
Tue
10/23
Wed
10/24
Thu
10/25
Fri
10/26
Sat
10/27
Sun
10/28
Halloween Prowl at Moose Hill Wildlife Sanctuary (A?)
781-784-5691, Sharon, MA
x
x
x
Spirits of the Manse (A?)
978.369.3909, Concord, MA
2018: 30-minute spooky tours of this historic home. Two nights only. Smores.
x
x
Hansons Farm Haunted Farm & Hayride (B?)
508.877.3058, Framingham, MA
2018: Fri & Sat, 7-10pm.
x
x
Nightmare Marlborough (C?)
Marlborough, MA
Free. Bring a food donation for charity to enter.
x
x
North Shore
Mon
10/22
Tue
10/23
Wed
10/24
Thu
10/25
Fri
10/26
Sat
10/27
Sun
10/28
Cry Innocent! (4.5 stars)
978-867-4767, Salem, MA
One of many performances by History Alive! More Salem history than spooky.
x
x
x
x
x
x
x
Witch Mansion Haunted House (4.5 stars)
978-825-1300, Salem, MA
Dead and then became an escape room?
x
x
x
x
x
x
x
Count Orloks Nightmare Gallery (C?)
978-740-0500, Salem, MA
Open daily. Monster Museum. Celebrity guest events.
x
x
x
x
x
x
x
Chambers of Terror (C?)
Salem, MA
x
x
x
x
x
x
x
Frankensteins Castle (C?)
Salem, MA
Run by Salem Wax Museum
x
x
x
x
x
x
x
Outdoor Movie Night at Far From the Tree Cider (C?)
Salem, MA
Wednesdays.
x
Haunted Happenings Harbor Cruise (3.5 stars)
978-825-0001, Salem, MA
2018: 90-minute boat cruise with spooky stories. Formerly Haunted Harbor Cruise. Do they still have facepainting?
x
x
x
x
The Salem Haunted Magic Show (B?)
Salem, MA
Magic and circus stunts, oddities.
x
x
x
Imprisoned! 1692 (B?)
Salem, MA
15-min historical walking tour
x
x
x
Interamersive: Interactive Theatre (A?)
Salem, MA
2018: Interactive theater experience for 40 people, like a murder mystery dinner theatre without the dinner. Daemonologie: Blood and Bone.
x
x
Hysteria at Connors Farm (5 stars)
978-777-1245, Danvers, MA
5 different attractions
x
x
Castle of Shadows at Hammond Castle (3.5 stars)
978-283-2080, Gloucester, MA
x
x
The Haunted Witch Village (C?)
Salem, MA
Run by Salem Wax Museum. Vaguely, open weekends in October
x
x
Legacy of the Hanging Judge & Spirit of the Gables (re-enactment) (4.5 stars)
978-744-0991 x104, Salem, MA
x
x
Tales at the Witch House (B?)
978-744-8815, Salem, MA
Ghost stories. 2018: One night only.
x
Haunted Movie Series on Salem Common (C?)
Salem, MA
Outdoor movies! Bring a blanket. Free.
x
South Shore
Mon
10/22
Tue
10/23
Wed
10/24
Thu
10/25
Fri
10/26
Sat
10/27
Sun
10/28
Barretts Haunted Mansion (5 stars)
781-871-4573, Abington, MA
x
x
x
x
x
x
Not So Spooky Halloween at Edaville Railroad (B?)
508-866-8190, Carver, MA
Haunted train ride. Non-spooky for kids. Formerly Pumpkins Aglow.
x
x
x
Southeast Mass
Mon
10/22
Tue
10/23
Wed
10/24
Thu
10/25
Fri
10/26
Sat
10/27
Sun
10/28
Fear Town (5 stars)
Seekonk, MA
x
x
x
x
Boo at the Zoo at Buttonwood Park Zoo (B?)
New Bedford, MA
Spooky Express train ride, Trick or Treat Trail, Shipwreck Cove Maze. Seems like it might be not-so-scary, for kids.
x
x
x
x
Battleship Boo Bash (C?)
508-678-1100, Fall River, MA
Kids daytime event, go trick or treating on a battleship! Reservations required. 2018: Thursday. One night.
x
Spooky Sundae (A?)
Swansea, MA
Bring a flashlight, go on a dark ride then walk through the corn maze. Finish by making your own sundae. Website vaguely says every Fri-Sun.
x
x
x
Factory of Terror (4 stars)
Fall River, MA
Haunted house. Rt 195E to exit 5. Left off exit. Behind Dunkin Donuts. See website coupon. Flashlight nights scarier with much lower lighting!
x
x
x
Octoberfest at Winslow Farm (3.5 stars)
508-285-6451, Norton, MA
Haunted walks both scary for adults and non-scary for kids. $10/7 for kids.
x
x
Lakeville Haunted House (A?)
508-923-0053, Lakeville, MA
Haunted house.
x
x
Worcester
Mon
10/22
Tue
10/23
Wed
10/24
Thu
10/25
Fri
10/26
Sat
10/27
Sun
10/28
Sleepy Hollow at Old Sturbridge Village (5 stars)
Sturbridge, MA
Outdoor theater show in old-time living history village museum
x
x
x
x
x
Factory of Terror (3.5 stars)
Worcester, MA
Flashlight nights scarier with much lower lighting!
x
x
x
Century Sportsmans Club Haunted Hayride & Haunted Forest Walk (3.5 stars)
Auburn, MA
x
x
Spooky Acres Haunted Hayride (C?)
757-588-2841 / 535-4828, Millbury, MA
2018: Haunted Hayride.
x
x
Lowell
Mon
10/22
Tue
10/23
Wed
10/24
Thu
10/25
Fri
10/26
Sat
10/27
Sun
10/28
Witchs Woods (5 stars)
978-692-3033, Westford, MA
Hayrides, carnival, woods walk, indoor attractions at an upscale restaurant at a ski resort.
x
x
x
x
Springfield
Mon
10/22
Tue
10/23
Wed
10/24
Thu
10/25
Fri
10/26
Sat
10/27
Sun
10/28
DementedFX (A?)
Easthampton, MA
2018: 20,000 square feet of giant monsters, hollywood quality sets and props
x
x
x
x
Haunted Trail by Halloween Havoc (C?)
West Springfield, MA
Seems gone from Eastern State Exposition, new location.
x
x
x
x
Fear on the Farm at McCrays Farm (3.5 stars)
413-533-0775, South Hadley, MA
160+ Acres of haunted trails plus indoor attraction, hayride.
x
x
x
Fright Fest at Six Flags New England (5 stars PLUS)
413-786-9300, Agawam, MA
Haunted house as part of largest amusement park in New England. Fri 6-11pm, Sat 12-10pm, 12-9pm
x
x
x
Haunted Train (C?)
413-584-5457, Florence, MA
Haunted train ride. Its just for kids, it seems. 2018: 5-9pm.
x
x
x
Rhode Island
Mon
10/22
Tue
10/23
Wed
10/24
Thu
10/25
Fri
10/26
Sat
10/27
Sun
10/28
Jack O Lantern Spectacular at Roger Williams Park Zoo (4.5 stars)
401-785-3510, Providence, RI
5,000 pumpkins, kid stuff. Soaring Eagle zip line. Nearby nighttime paddle boats. Special nights for Fairy Tales, Wizards, Super Heros.
x
x
x
x
x
x
x
Field of Screams (4.5 stars)
401-884-7369, West Greenwich, RI
2018: 3 attractions and Zombie Paintball! Outdoors.
x
x
x
x
Underland (A?)
Pawtucket, RI
20 minutes mini-show for 50 guests at a time. Last night concluded with a party.
x
x
x
Boating at Roger Williams Park (B?)
Providence, RI
Non-scary nighttime swan boat rides along pond with lights, next to the Roger Williams Park Zoo Halloween event. Weekends/Holidays.
x
x
?
13th World (4 stars)
Cumberland, RI
Outdoor trail. Formerly Haunted Hill at Diamond Hill State Park
x
x
x
Scary Acres (B?)
401-827-5000, Cranston, RI
Family farm with 30-minute haunted corn field maze and 20-minute haunted trail walk.
x
x
x
Seven Cedars Farm Haunted Hayride (B?)
Smithfield, RI
Hayride: The ride winds through 21 acres of wooded trails. 2018: Fri-Sat 7-10, Sun 7-9.
x
x
x
Haunted Labyrinth (3.5 stars)
401-942-6571 or 401-943-8686, Cranston, RI
Catholic charity. Dance parties on Saturdays.
x
x
x
Fortress of Nightmares (A?)
401-841-0707, Newport, RI
Rhode Islands only haunted fortress. Ghost hunts on the 19th and 31st. Fear at Fort Adams: 6-10pm
x
x
Factory of Terror (B?)
508-324-1095, West Warwick, RI
Flashlight nights scarier with much lower lighting!
x
x
Slater Park Haunted Tunnel (C?)
401-728-0500 x252, Pawtucket, RI
2018: Fri-Sat, 6:30pm-9pm. Also known as the Daggett Farm Haunted Tunnel.
x
x
Northwest Mass
Mon
10/22
Tue
10/23
Wed
10/24
Thu
10/25
Fri
10/26
Sat
10/27
Sun
10/28
Hicks Family Farm Haunted Weekends (C?)
Charlemont, MA
Haunted corn field maze.
x
x
New Hampshire
Mon
10/22
Tue
10/23
Wed
10/24
Thu
10/25
Fri
10/26
Sat
10/27
Sun
10/28
Haunted Halloween Barn (C?)
Portsmouth, NH
Free. Every Tue-Sun in October.
x
x
x
x
x
x
Devils Playground (B?)
Unity, NH
Haunted house, maze daily. Woods walk is only open Friday, Sat.
x
x
x
x
The Ghoullog at Cranmore Mountain (A?)
603-356-5544, North Conway, NH
Board the ski lift for a Halloween experience on the ride up and on the peak! One night is a Lights Out event. Theme park rides include Mountain Coaster, Giant Swing, & Soaring Eagle Zipline.
x
x
x
Spooky World / Nightmare New England (4 stars)
603-424-2292, Litchfield, NH
2018: Special Lights out event in November
x
x
x
x
Haunted Acres (5 stars)
603-483-2200, Candia, NH
2018 will be the last year. Rt 93N to ex 7, Rt 101E, ex 8, left off exit. Dragway straight ahead.Three attractions & forest walk. Rain or shine. 2013: 9/28 – 10/12 6-11pm, Then 6/10pm.
x
x
x
x
Canobie Lake Screeemfest (5 stars)
603-893-3506 or 617-653-5959, Salem, NH
Canobie Lake Park is the 2nd biggest amusement park in New England, and while its attractions are bad (Merriment: C+, Dead Shed C, The Village C, Cannibal Lake C-, Demons of Darkness D), being at a giant carnival at night is glorious, thus the A! Buy a $5 glowing charm for your kids and the actors playing the monsters know to not be so scary.
x
x
x
Haunted Overload (5 stars)
603-868-2111, Lee, NH
Haunted house. Empty house day haunts. Must buy tix in advance.
x
x
x
Fright Kingdom (5 stars)
Nashua, NH
6 attractions. They have a not-so-scary day for kids.
x
x
x
The Dark Crop (B?)
Hollis, NH
x
x
Ghosts on the Banke at Strawbery Banke (B?)
603-422-7514, Portsmouth, NH
2018: 5:30-8pm. Two-nights. Walk a not-so-scary historical re-enactment village meeting 17th, 18th century sea captains, shopkeepers, pirates, learning about history.
x
x
Haunted Corn Maze at Riverview Farm (B?)
Plainfield, NH
2018: No note on their website or FB, but I called them, and theyre open this year. Two nights. 7-9pm. Costumed actors walk the corn maze scaring you.
x
x
The Salisbury Haunted Woods Barn and Trail (B?)
Salisbury, NH
Woods talk and barn. Fundraiser.
x
x
House in Haunted Hill (B?)
Hill, NH
Small but seem like enthusiasts.
x
x
Haunted Maze at Beans and Greens Farm (C?)
603-293-2853, Gilford, NH
2018: Haunted corn field maze. Dates are vague. Fri-Sat?
x
x
Harvest of Haunts at Chamingfare Farm (3.5 stars)
603-483-5623, Candia, NH
4 different attractions, viewed from a horse-drawn wagon. Previously Harvest of Horror.
x
x
Waterville Valley Halloween Celebration (C?)
Waterville Valley, NH
2018: Pumpkin carving Friday, then celebration Saturday and kids haunted house.
x
x
Haunted Maze at Scamman Farm (C?)
603-686-1258, Stratham, NH
2018: Haunted corn field maze. One night only.
x
Haunted Woods (C?)
603-526-4821, New London, NH
2018: 1 night only. Kid friendly trick-or-treat at 5:30pm, then Haunted Woods 7:30-9:30pm.
x
Silly Spooky Halloween at Santas Village
Jefferson, NH
2018: Large kids Xmas theme park decorated for Halloween. Not-so-scary daytime attraction for kids. Only two days.
x
Connecticut
Mon
10/22
Tue
10/23
Wed
10/24
Thu
10/25
Fri
10/26
Sat
10/27
Sun
10/28
Pumpkintown USA (C?)
860-267-0143, East Hampton, CT
Hayride through town of pumpkin dioramas. Daily. Non-scary, for kids. Pumpkintown Village where over 70 pumpkinhead people and animals enjoy life in their old-fashioned village complete with a church, post office, saloon, and more. Weekend activities include a huge Moonbounce Pumpkin, face painting, and a unique Sling-a-Ding game.
x
x
x
x
x
x
x
Stew Leonards Halloween Hayride Spooktacular (C?)
203.790.8030, Danbury, CT
Daytime hayrides. Not-so-scary, for kids.
x
x
x
x
x
x
Fright Haven (B?)
Stratford, CT
Three attractions including a woods walk.
x
x
x
x
Childrens Halloween Village (C?)
203-720-7071, Naugatuck, CT
This ones just for kids, so it probably isnt very high production. Through Parks & Rec dept on town website. Kids games, magicians.
x
x
x
x
Nautical Nightmares at Mystic Seaport (4.5 stars)
860-572-0711, Mystic, CT
One hour Lovecraft themed tour of19th century sailing village with historical re-enactors. Costume parade daily.
x
x
x
Rails to the Darkside (4 stars)
860-627-6540, East Windsor, CT
Haunted trolley ride.
x
x
x
The Haunted Graveyard (5 stars)
860-583-3300, Bristol, CT
Multiple scenarios (including a graveyard!)
x
x
x
Evidence of Evil (4.5 stars)
Southington, CT
Takes place at an upscale indoor arcade and bowling center. Very theatrical!
x
x
x
Legends of Fear at Fairview Tree Farm (A?)
203-944-9090, Shelton, CT
Trail and hayride, but Sundays they dont have the hayrides. 7 attractions.
x
x
x
Nightmare on Wolcott Street (B?)
203-754-5000, Waterbury, CT
Indoor Haunted House with 55 rooms of terror.
x
x
x
Sonnys Place Harvest Happenings (B?)
Somers, CT
Fun park. Carousel, VR, laser tag, mini bowling, rock wall, rides, mini golf, ziplines, go karts, arcade, batting cages. Halloween theming is light: pumpkin mini golf, zombie laser tag, crafts, spooky music. But they have a Hayride of Horror. Daily, but hayrides Fri-Sun only.
x
x
x
Witches Dungeon Classic Movie Museum (C?)
860-583-8306, Bristol, CT
Its not a haunted house, but its seasonal – a wax museum of horror movie icons
x
x
x
Wells Hollow Creamery Corn Maze (C?)
Shelton, CT
x
x
x
The Trail of Terror (4 stars)
Wallingford, CT
Outdoor woods halloween attraction. Speed Pass tix available.
x
x
x
Haunt on Eden (4 stars)
Plantsville, CT
Ski resort.
x
x
Nightmare Acres (B?)
South Windsor, CT
45-minute woods walk. 2018: Last night is Lights Out.
x
x
Haunted Isle at the Shore Line Trolley (B?)
203-467-6927, East Haven, CT
5-minute trolley ride and haunted woods walk.
x
x
Flamig Farm Halloween Hayrides (B?)
860-658-5070, West Simsbury, CT
Family farm hayride. Bonfire.
x
x
West Hartford Hauntings (B?)
860-521-5362, West Hartford, CT
Wasnt listed on main website, but their Facebook page had it. West Hartford Historical Societys spooky, theatrical cemetery tour.
x
x
Haunting at the Hollow (C?)
New Fairfield, CT
Outdoors.
x
x
Woodbury Lions Club Haunted Hayride (C?)
203-263-4314, Woodbury, CT
2018: Haunted hayride. They have a not-so-spooky version for kids.
x
x
Graveyard Shift Ghost Tours at the Mark Twain House (C?)
860-247-0998, Hartford, CT
Haunted tours of the Mark Twain Museum. Fridays. Seems like, unfortunately, they have an anti-science, paranormal angle.
x
Halloween Hay Bale Theater (C?)
203-790-8030, Danbury, CT
2018: Fridays only. Note differing locations. Free childrens Halloween-themed movie. Outdoors under a tent.
x
Howl-O-Ween & Boo at the Zoo at Beardsley Zoo (B?)
203-394-6565, Bridgeport, CT
Meant for kids 8-15, but can be scary. The Haunted Hayride, Farmer Beardsleys Farmstead, and the Ghastly Greenhouse. Magic shows, face painting, fortune tellers, dancers and more.
x
x
New York
Mon
10/22
Tue
10/23
Wed
10/24
Thu
10/25
Fri
10/26
Sat
10/27
Sun
10/28
Headless Horseman (A?)
Ulster Park, NY
Haunted house. Outside New England but a Top Ten in USA haunted house according to the industry magazine. 9 attractions.
x
x
x
x